(Craft Beer Flavors That All Indians Must Try) CRAFT BEER first hit Gurugram and Pune around 2008. A year later, the first brewpub opened its doors in Bangalore too. Today, each of the above cities has at least 20-30 microbreweries or brewpubs.
With state governments permitting the setup of beer microbreweries and also allowing to make available fresh beer in different flavors, craft beer business is soaring up and it is estimated that the market will rise from 280 to 4400 crores by 2020.
Some in honor of the city and some in honor of being an Indian, are creating signature brews with local flavors and ingredients to establish an instant connection with the customers. From paan to flower, the brewery owners have experimented it all to make one of the best craft beer flavors!
Also read: 7 Best Beer Brands In The World
Here is a list of Craft Beer Flavors That All Indians Must Try!
BANGALORE
BASMATI BLONDE (TOIT)
A perfect session beer, BASMATI BLONDE, obtains its light color and fresh aroma from the Indian Basmati Rice, its flavor from German Pilsner that renders it a malty character while a pinch of noble hops from Europe adds to a slight bitterness, thus giving it three distinct aromas and flavors. Beginning with the sweet malty mouthfeel and ending with a fruity flavor, this is one heck of a royal blonde beauty. With 4.6 percent ABV, this malt-oriented craft beer is at the top in our list of craft beer flavors all Indians must try!
HONEY LAVENDER ALE (ABC)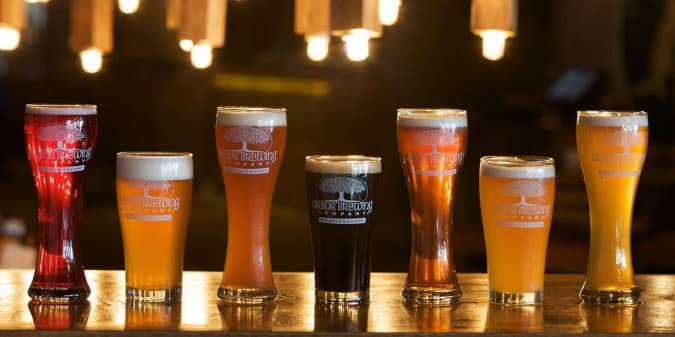 Who can miss out lavender in India? Well, a unique ale brewed with honey and lavender flowers is one of the fan favorite craft beer flavors in Bangalore. Experimented by ARBOR MICHIGAN in partnership with Bangalore native, GAURAV SIKKA, this beer has a perfect mouthfeel. Soft and smooth texture offered by honey while an erotic aroma added by fresh lavender flowers is a true smooth criminal. With ABV of 8 percent, this one is perfect summer refreshment.
IRISH STOUT (ABC)
Turkish coffee! Are you crazy? Another one of the ARBOR MICHIGAN COMPANY, with rich aromas of grounded Turkish coffee and smooth, creamy texture with lush dark chocolates, this one is bound to give you a mouthwatering feel.
MUMBAI
ALFIE (THE WHITE OWL)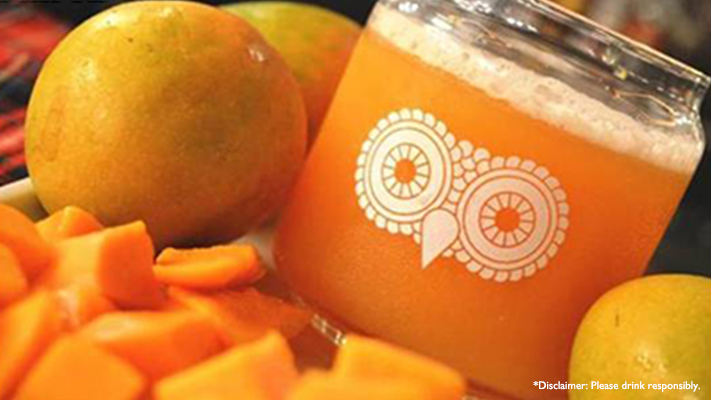 With a mere aim in brewing only natural brews (no color or artificial flavors), this brewery has got a special beer for the mango lovers, ALFIE. Yes! Brewed with a different variety of mango, this one has got a fruity taste and tangy aroma. They also serve one brewed with pumpkin, called ELF. The third one to give your buds a chocolaty mouthfeel is called SHADOW. They serve about eight artisanal beers.
DARLING-JEE (GATEWAY)
GATEWAY BREWING COMPANY situated in Mumbai cannot resist experimenting with Chai. According to Naveen Mittal, "We were looking for something unique and Indian and first we thought of nimbu paani as a base, but lime doesn't work well if it's not fresh. Eventually, we worked with a pale ale that was infused with the flavors and aromas of Darjeeling Black and Earl Grey Tea and named it DARLING-JEE." Therefore the company collaborated with THE BOMBAY CANTEEN to make an ale that is unique to taste. Following which, it came up with darling-jee, a pale ale with 5 percent ABV, brewed with the classic flavors of Darjeeling Black Tea and Earl Grey. Giving you a sweet mouthfeel of the malt in the start, it ends with a slightly strong bitterness of the Darjeeling Black Tea.
PUNE
COFFEE AND BACON BEER (DOOLALLY)
A Pune based microbrewery DOOLALLY, situated in Mumbai has a bouquet of options for you to have. It has a wide array of artisanal craft beer flavors as well as ciders with Indian flavors such as bajri or millet beer, apple cider or the coffee porter, local berry cider for you to choose from. However, if you want to have something with a western flavor and a smoky touch, SMOKY RAUCHBIER is sure to lift your taste buds. A smoky beer with a distinctive bacon aroma, brewed in an ancient smoked style, is one of the rare craft-beer to be made.
HONEY BASIL ALE (INDEPENDENCE BREWING COMPANY)
The beer just got organic! Independence Brewing Company in collaboration with the Pune local, Saurabh Patwardhan, made an organic beer (just in name), called as PUNE HONEY BASIC ALE, named after his city, Pune. Brewed with wildflower honey and the Indian basil (tulsi), is bound to give you a refreshing aroma of Tulsi and the sweetish dry taste of honey.
GURUGRAM
BANANA BEER (7 BARREL BREWPUB)
7 BARREL BREWPUB in Gurugram had introduced new and exciting beers to its menu including SHWARZBIER. It is an incredible mix of flavors with hints of banana, clove, raisins, and caramel. Have you heard of spiced beer? Yes, another one added to the list of craft beer flavors is WEISS BEER, spiced with coriander seeds, having a fresh and enticing aroma of orange peel.
BLUEBERRY BEER (MOLECULE AIR BAR)
Always experimenting with something off the track, MOLECULE AIR BAR in Gurugram had come up with serving blueberry flavored beer. Not sweet as you think it is! It goes best with tandoori and one of the best in our list of Craft beer flavors for Indians!
HIBISCUS BEER (QUAFF)
First lavender, now hibiscus! Gurugram brewery named, QUAFF has got hibiscus beer, brewed with a particular variety of hibiscus which is usually exported. Not flooded with the flowery aroma, this beer is well-balanced with a peppery taste and a slightly bitter aftertaste.
So, when are you guys heading to your nearest brewery to try one of the newly introduced craft beer flavors?
Like us on Facebook
Follow us on Instagram