(Indian hipster) Being a hipster isn't a phase anymore. It's a way of living. A more intense person would even call it an art. A Hipster is often defined as a person who follows the latest trends and fashion.They are especially those regarded as being outside the cultural mainstream.
In fact, the term 'hipster' itself originated in relaxed connotations. As a matter of fact,it gives out a calming illusion of having one's life sorted. The illusion is dangerous. The hipster lifestyle has an inherent distaste for anything to do with the normal, the mainstream. As a matter of fact, "What's the point of being and doing everything like everybody else? One has to keep looking and graft oneself to new cultures," – being the common hipster belief.
However, the true essence of Indian culture is lost. We are solely responsible. A country full of cultural mix, India is incredible, indeed. Here, most people follow the crowd without any qualms and all their efforts are directed towards being the best in the crowd. Mainstream music, movies, and clothes sell like hotcakes.
Therefore, purposely wandering away from the beaten path, or taking pride in being unconventional is not very widespread in the country. But there has always been a class of people who have set themselves apart with their 'unlabelled records' and 'reclaimed art planners' even in the subcontinent. Furthermore, yet more surprisingly, India is a very cool place for hipsters to exist. India supports the existence of hipsters.
The definition of an Indian Hipster!
1. The Vegan Diet
One will soon find that many Indian foods can be easily made vegan. The internet is rife with recipes from koftas to laddoos. A whole host of Indian delicacies quite easily added to the vegan diet. Besides, most Indians even prefer to follow a diet that closely resembles a vegan diet just out of culture or healthcare reasons.
2. Yoga
What better place to practice yoga and Pilates as a part of your lifestyle than the birthplace of yoga itself. While most countries call out their hipsters for practicing Yoga by touting it as the cultural appropriation or for the following yoga for more superficial reasons than the true meaning that it holds, it isn't so here. One can find yoga classes at every corner. And these yoga instructed are actually more aware of the culture and meaning of each exercise and the essence of the activity. Here, one can learn yoga in all its completeness and appreciate is true ingenuity. And you'll even be applauded for it!
3. The Music
One might associate Indian music with either heartwarming classical or chaotic Bollywood music. But there is a wide range of quality music sources that are still not mainstream enough to be commercialized. From Coke Studio to Nucleya-India has a thriving music industry under the wraps.
The Nariyal Paani festival showcases many such genres defying Indian bands. Here, one can come to realize that there is no dearth of Indy and folk bands in the country.
4. The Movies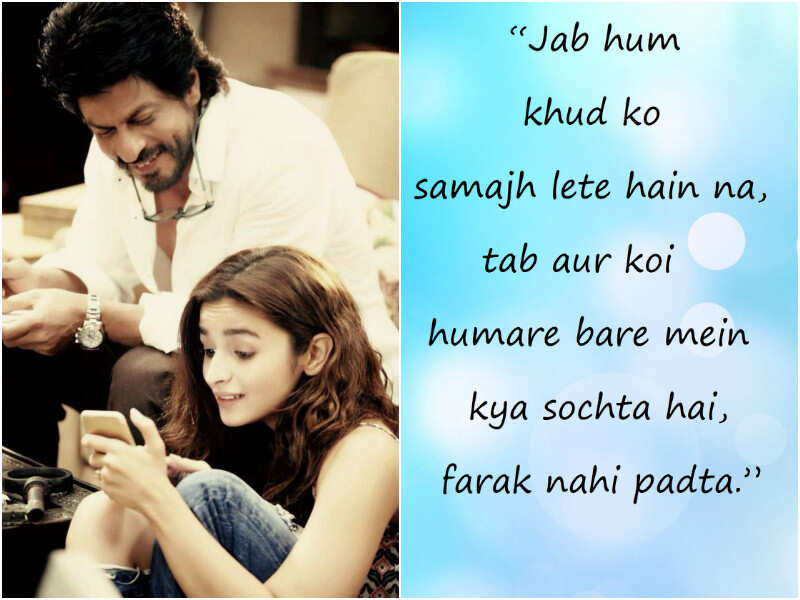 While a large majority of Indian films are larger than life commercial flicks, there are quite a few movies that don't follow the beaten path. Most of the movies are following this path. We, the Indians, are supporting the movies, too. Movies like Queen speaks about breaking free from traditional life routes. It teaches us to live freely. Zindagi Na Milegi Dobara that encourage living life beyond rules. Consequently, Dear Zindagi that speaks of an Indian hipster and her fight with her mental issues and self-discovery: have been met with astounding reception.
5. Clothing of an Indian Hipster
We can find the stereotypical Indian hipster can be found in thick-rimmed glasses, skinny jeans, and v-neck T-shirts. So can every other Indian millennial. In fact, most of the western fashion that we have picked up conforms to hipster fashion.
Go and follow a hipster account on any social media. You will see the picture of a coffee sipping millennial in front of an intricate Indian handwork tapestry. A European Hipster would jump in excitement at the sight of the regular Indian tapestries that are common to all people in the subcontinent. The design, motifs, prints, and fabrics are essentially desi.
On one hand, the country still seems too young and hard working for leisure coffee shops, antique furnishing and brocade wardrobes. On the other, it sets up a strong stage and support system for the Hipster Lifestyle giving rise to an Indian Hipster.
Like us on Facebook
Follow us on Instagram