Every person wants to live a healthy and fit life these days. But in order to attain a healthy life, we cannot completely follow a healthy routine. It gets very difficult to control yourself to not dwell on to those mouthwatering and tempting food items. So, efforts were made to make sure that both health and taste go hand in hand. And this was possible because of this brilliant idea of introduction of healthy fast food restaurants in India. Moreover, Indian food is one of the top cuisines in the world. People in India since are very fond of food and were becoming health conscious day by day. There are many best Indian food items that are worth trying. So, incorporating the idea of health and taste became the best solution.
Here Are The Most Famous Healthy Fast Food Restaurants In India!
1. Diet Box, Chennai
One of the best healthy fast food restaurants in India is Diet box in Chennai. It nurtures your taste buds and makes sure that you have a healthy and balanced diet as well. Often we get attracted to the food that tastes good but never takes into consideration the unhealthy content present in it. So, this diet box is where you need to go. Right from north Indian food to pure Bengali bhoj, they offer everything taking an account of the nutritional value of their food. Some of their dishes are extremely favored by their customers such as the veg club sandwich, whole fruit salad and yes Indian delicacies. What makes this place even more promising is that they offer home service as well which makes it even more convenient to have healthy food.
2. Hwealth Cafe, Delhi
This is one of the most famous healthy fast food restaurants, situated in Delhi that tries to provide you with healthy yet delicious food. This cafe provides every kind of contemporary food items, right from sandwiches, burgers, smoothie but with health at heart. The food prepared by this cafe guarantees to be very low on fat and contains all the other nutrients in the very right amount. This is the best place for all those health-conscious food lovers who want to lead a healthy life yet cannot resist their favorite food.
3. Calorie Care, Mumbai
Most of the famous healthy fast food restaurants in India are situated in Mumbai. This might be because of the lifestyle followed by the people there or some other reason we might not be aware of. But amongst all the cafes, calorie care is the best one. And I say this because of its functioning manner that makes it superior to others. This cafe not only makes healthy food but also serves you according to your health requirements. So, if you are supposed to have a certain amount of calories in a day, then they will prepare food that provides you the same. And, this is what it makes it special.
4. Salad Grills, Pune
Salad grills are Pune's first restaurant that serves you authentic, delicious and healthy salads. As the name suggests, Salad grills specialize in salads and it is one of the most famous healthy fast food restaurants in India. I know salads sound banal to most of the people, but this is the magic of this place. The salads they serve are not only healthy but unbelievably tasty as well. They have successfully established the salad culture in our country. And this has brought them great success as well. They have become one amongst the top salad serving places in India.
5. Daily Nutritional Diet, Chandigarh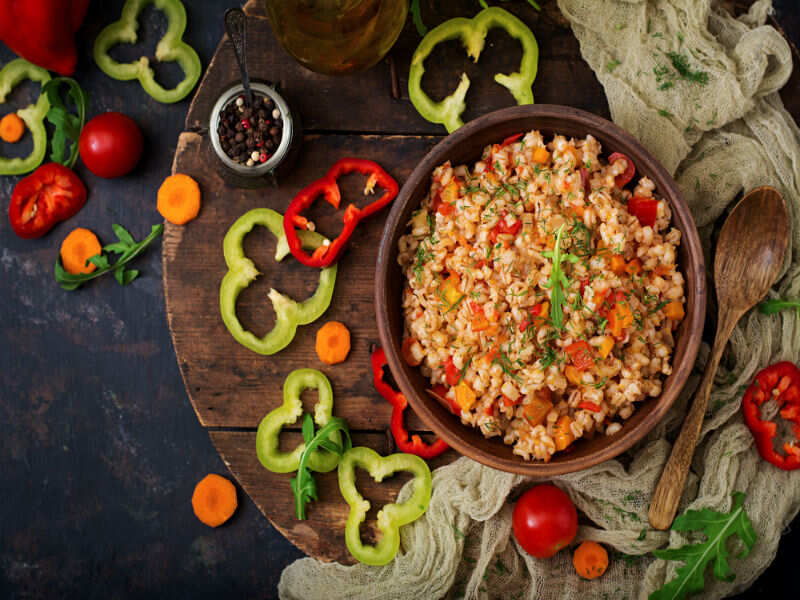 One of the most unique healthy fast food restaurants in India is the Daily Nutritional Diet. Situated in Chandigarh, this cafe serves you food that is best according to your health. And for this, they have a properly maintained menu that contains columns as per your requirement. If you are a gainer they have a different variety of food for you. Whereas if you prefer food that has low-fat content they have a different serving for you. Unbelievable right? But this is true. They provide you with all this and without any chaos. And that is why this is famous.
The concept of healthy fast food restaurants in India is fresh yet it is gaining a lot of popularity day by day!
Like us on Facebook
Follow us on Instagram