The year 2017 had been a wonderful year for movies. The theatres managed to attract customers and present them with a wide spectrum of genres from independent low-income movies (Call me by your name, Ladybird) to some of the most expensive commercial ones to be ever made (Valerian and the City of a Thousand Planets). 2018 is surely set to not disappoint people and this year is especially for all the comic fans out there. The year will also see the release of some of the most awaited sequels and also the beginning of certain new ones. Here is the list of the most awaited movies of 2018!
1. Fifty Shades Freed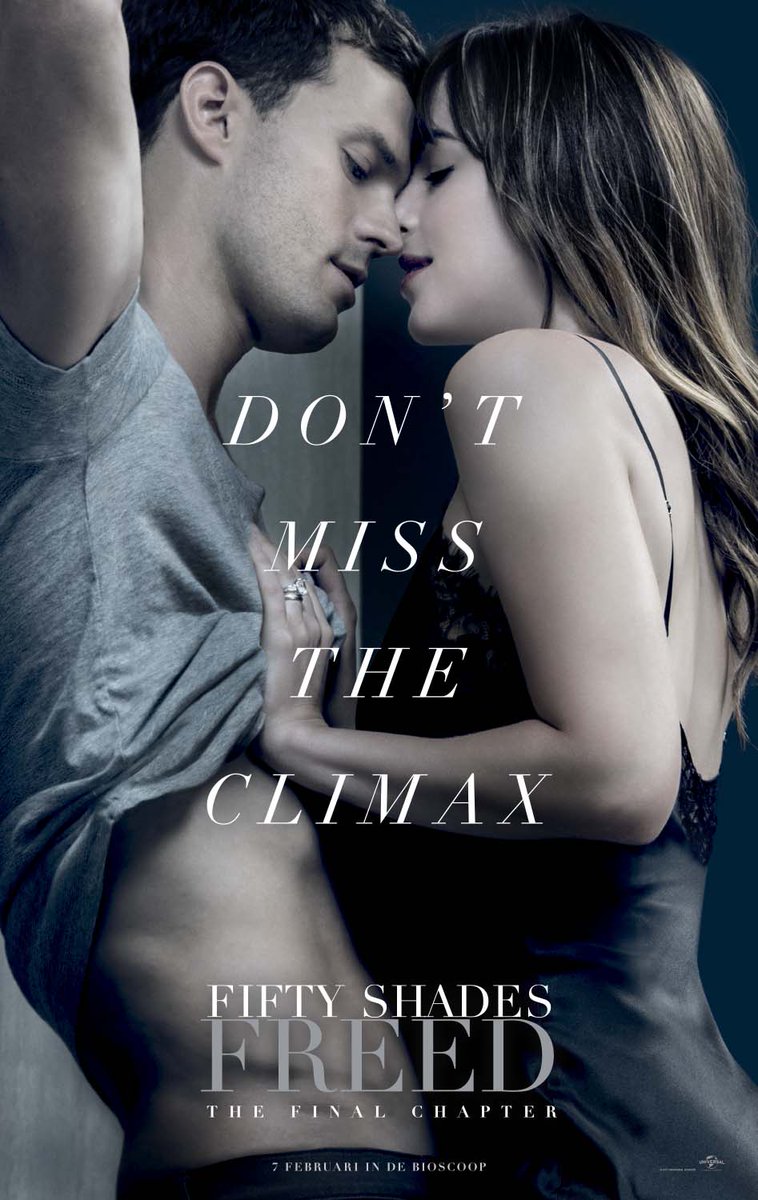 The critics have slammed it, ratings had hit a new low but these series continue to earn millions at the box office, breaking records of being the highest earning movie with explicit content. The last installment released on February 14th just like its two previous predecessors, in time for couples to take a pleasurable trip to the movies. This movie shows the wedding takes place between the smoldering dark and handsome Mr. Grey with Anastasia Steele but things take a turn for the worst with the relationships between the different characters going through rough terrains. Jamie Dornan and Dakota Johnson are said to reprise their roles as Christian Grey and soon-to-be Mrs. Grey. The movie's trailer was released promising us a better, darker and shadier Valentine's Day.
2. Black Panther
Brace yourselves for a year dedicated to all the fans of the Marvel Universe. The studio has lined up releases of both new and old sequels, completing its Third Phase by the year 2019. Black Panther is the first Marvel movie that released in 2018 and one of the most awaited movies of 2018. The Black Panther made its first appearance in Captain America: Civil War and has since then become one of the favorite Marvel superheroes of all time. Set in the African nation of Wakanda, it gives us an insight into the life and obstacles faced by T'Challa. The movie has a star-studded cast with Chadwick Boseman in the lead role followed by Michael B. Jordan, Oscar-winning Lupita Nyong'O, Forest Whitaker, Daniel Kaluuya and many more.
3. Lara Croft: Tomb Raider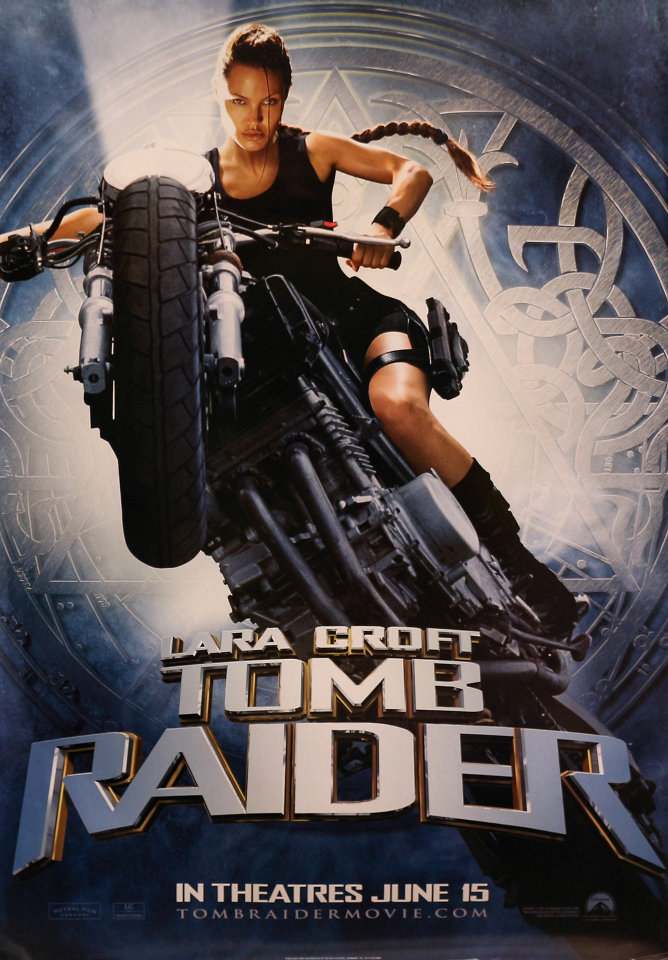 Lara Croft is back and she has some serious kick-ass moves! A classic action chick flick that made some serious contributions to Angelina Jolie's career is getting a reboot but this time with Oscar winner Alicia Vikander in the lead role. Alicia, known for her award-winning and critically acclaimed dramas is set to surprise us with her more adventurous streak. The trailer sees Lara on another one of her conquests that has her plunging into oceans, falling from trees and of course beating up bad guys. This movie juggles on the reaction of whether Alicia can match up to the high standard of performance by Jolie. Guess we will have to wait and watch!
4. A Wrinkle in Time
One needs to say no more when presented with a movie that brings together Oprah Winfrey, Reese Witherspoon and Mindy Kaling with Chris Pine in a supporting role. It also has Storm Reid in the lead role, portraying a girl in search of her father who has been missing for the past five years. The trailer was generally met by positive reviews and is said to be one of the most awaited movies of 2018.
5. The New Mutants
The list of most awaited movies of 2018 is incomplete without 'The New Mutants'. Arya Stark and Jonathan Byers are stuck in a facility with no means to escape and terror lurking behind its every door. The New Mutants trailer has faces appearing on walls and medical experiments being performed on the mutants. Set in the X-Men universe, it follows the fictional superheroes Magik, Wolfsbane, Sunspot, Cannonball, and Mirage in their fight against the evil. It is the eleventh installment of X-Men film franchise and falls under the horror and supernatural genre.
6. Avengers: Infinity War
Its trailer set records straight with about 100 million people eagerly blasting their replay button for a preview of one of the most awaited movies of 2018. Avengers: Infinity War is bigger, better and has us praying for May. One of the most ambitious movies to be made, it has all the original Avengers reprising their roles. But that is not what has caught the attention of the fans; it is the entry of the new ones. It has Doctor Strange, Guardians of the Galaxy, Ant-Man, Black Panther, Spiderman and more joining the already packed superhero affiliation to fight off the new villain in town- Thanos. It would be an interesting turn of events considered where the previous franchises have left the different characters. It can already be predicted that this movie is going to fill theaters with people and dollar bills.
7. Solo: A Star Wars Story
Ouch! May is definitely going to empty out some pockets. Solo, a spinoff from the Star Wars movie follows its character, Hans Solo. It's a space western movie and has an excellent cast with Alden Ehrenreich landing the lead role of Hans Solo, Emilia Clarke, Donald Grover, Woody Harrelson, Thandie Newton and many more. This is one of the most awaited movies of 2018 especially for all the Star Wars fans.
8. Jurassic Park: Fallen Kingdom
Chris Pratt is back on the island and this time to save the dinosaurs from a global catastrophe. The next installment has dinosaurs in panic mode, running for their lives before the island is destroyed once and for all. It is predicted to be bigger than its predecessor and is, therefore, one of the most awaited movies of 2018. It is definitely going to have all the monster lovers' rush to their nearby theatres.
9. The Incredibles 2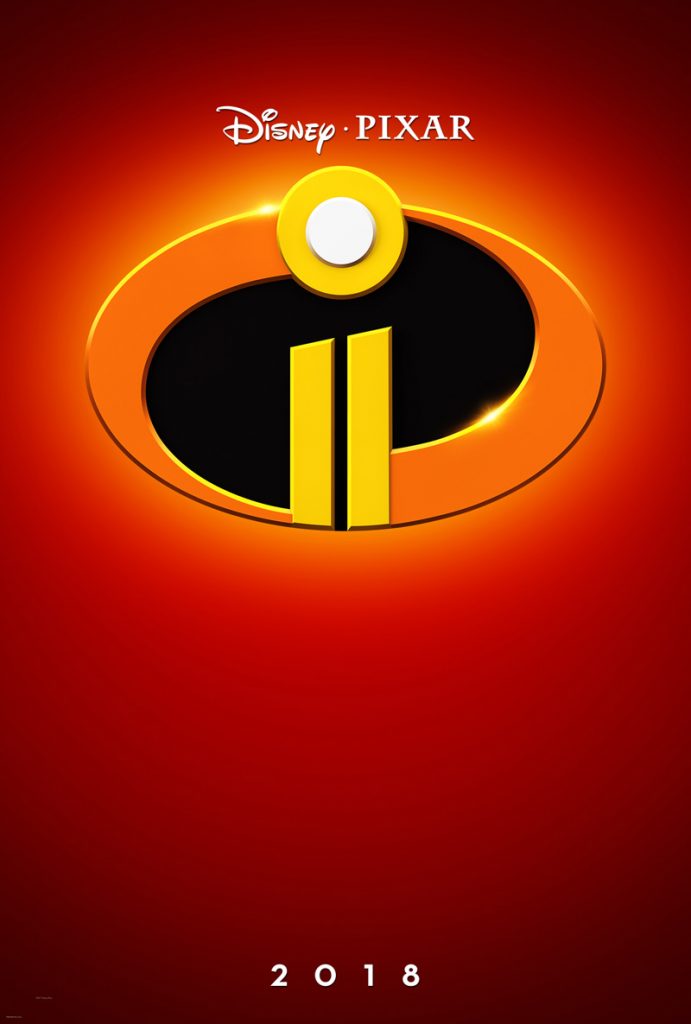 Pixar Studios had us waiting a whole 14 years for this movie. Thought many animated movies released during this time had gone on to be sequels, fans of The Incredibles had been left behind. However, they have finally decided to put us out of our miseries and the next installment is all set to be released in the month of June 2018. It has its entire cast members returning to bring to screen an amazing ensemble of talent and fun.
10. Ocean's Eight
The list of most awaited movies of 2018 is incomplete without Ocean's eight. The women are stepping front, it's time to wave Pitt, Clooney and Damon goodbye! The Ocean series was one of the most successful and star-studded movies to be released that follows a group of conmen at their best. However, times have changed and the women are here to rule the con game. The movie has the top women in the entertainment industry coming together to provide undoubtedly a blockbuster box office release. The movie is all set to release on June 8, 2018.
11. Deadpool 2
Ryan Reynolds is back as dead pool and his potty mouth is here to stay! Deadpool created a wide swept uproar in the theaters after its release with people rushing to see one of the funniest and deadly to be made. Set in the Marvel Universe, it became the highest grossing R-rated film and the highest grossing X-Men film. This installment sees Josh Brolin as the villain. Reynolds has since then posted a variety of teaser posters that have the fans double over with laughter, only adding to the expectations and impatience of its fans.
12. Ant-Man and the Wasp
The ants continue to save the world! Paul Rudd is back as Ant-Man and has our patience magnified. Though very little is known about this particular installment, it has us at the edge of our seats already!
13. Hotel Transylvania: A Monster Vacation
3A year is never complete without Dracula, Mavis and Johnny. The third installment of the highly successful franchise is set to be released in July with its star-studded cast back with their voices. Selena Gomez, Adam Sandler, Andy Samberg and much more are set to reprise their roles and provide yet another family night out at the movies.
14. Mission Impossible 6
The missions keep getting harder and the cruise is never easy! MI6 is back with all its cast for the next big installment of one of the longest and thrilling franchises. Tom Cruise is back as Ethan Hunt with Henry Cavill taking off his cape and becoming a spy, again!
15. Venom
Tom Hardy has some Venom up his sleeve! Set in the Spiderman universe, Venom is an anti-hero that has been known to be both on the wrong side as well as fighting aside the superheroes. Michelle Williams and Riz Ahmed are also known to be playing the supporting characters. A top entrant in the list of upcoming hollywood movies 2018, is set to be released on October 5, 2018.
16. First Man
Ryan Gosling is Neil Armstrong in this upcoming historical biographical drama film based on the book First Man: The Life of Neil A. Armstrong by James R. Hansen. It is directed by Damien Chazelle and is the second collaboration of his with Ryan Gosling and Justin Hurwitz, fresh from La La Land fame. The movie has an amazing cast with Claire Foy, Corey Stoll, and Kyle Chandler. One of the most awaited movies of 2018, 'First Man' is set to release on October 12, 2018.
17. Fantastic Beasts: The Crimes of Grindelwald
The list of upcoming movies 2018 also includes Fantastic beasts: the crimes of Grindelwald. Keep your wands ready cause Grindelwald has sinned. When the Potter universe decided to get a reboot, it was every child's dream. This generation had grown up reading about the magical world of witchcraft and wizardry which had ignited the seeds of imagination in many. The second installment sees Newt Scamander played by the amazing Eddie Redmayne with Johny Depp as Grindelwald and Jude Law as a young Dumbledore before the beard grew. The movie is set to release on November 16, 2018.
18. Ralph Breaks the Internet: Wreck-It Ralph 2
The second installment of the hugely successful Wreck-It Ralph has him traveling through the internet on a mission to save an arcade game along with his best friend Vanellope von Schweetz. The film is set to release on November 21, 2018.
19. Aquaman
Khal Drogo is the king of Atlantis! Though the DC universe has only a single release in 2018, it is expecting to smash records with this highly anticipated and one of the most awaited movies of 2018. After the success of Justice League, the hype has only progressed the member's individual movies. The movie also has Amber Heard as Mera. The movie is set to release just in time for an underwater Christmas on December 21, 2018.
20. Mary Poppins Returns
Lastly, Mary Poppins returns is one of the most awaited movies of 2018. Flying umbrellas and sliding down the stairs have never been more anticipated. Mary Poppins released in 1964, a pioneer of its genre saw widespread acceptance among the people as well as at the awards. Julie Andrews was Mary Poppins but not anymore! Emily Blunt has been cast for 2018 revival along with Meryl Streep, Dick Van Dyke, Colin Firth, Lin Manuel-Miranda and many more. It is to be released on December 25, 2018, and is guaranteed to give you a poppin Christmas.
It is hence no secret that the entertainment industry is going to have one of its biggest years in 2018. So grab your popcorn because the most awaited movies of 2018 are all set to come to the theaters near you.
Like us on Facebook