The top brands that we come across these days didn't stand on the top since day one. It took them years to build themselves and they still compete to be on the top. Here is a list of 50 top brands of the world, their history, and strategy!
Here is a list of 50 top brands of the world, their history, and strategy!
Top Brands #1: Apple Inc.
Founded: April 1976
California, United States.
Introduction:
Apple Inc. is an American multinational technology company headquartered in Cupertino, California that designs, develops, and sells consumer electronics, computer software, and online services and its hardware products include the iPhone Smartphone, the iPad tablet computer, the Mac personal computer, the iPod portable media player, the Apple Watch smartwatch, and the Apple TV digital media player also its consumer software includes the macOS and iOS operating systems, the iTunes media player, the Safari web browser, and the iLife and iWork creativity and productivity suites and its online services include the iTunes Store, the iOS App Store and Mac App Store, Apple Music, and iCloud.
History:
Apple was founded by Steve Jobs, Steve Wozniak, and Ronald Wayne in April 1976 to develop and sell personal computers. It was incorporated as Apple Computer, Inc. in January 1977, and sales of its computers saw significant momentum and revenue growth for the company further, within a few years, they had hired a staff of computer designers and had a production line however, Apple went public in 1980 to instant financial success further, over the next few years, Apple shipped new computers featuring innovative graphical user interfaces, and Apple's marketing commercials for its products received widespread critical acclaim. However, the high price tag of its products and limited software titles caused problems, as did power struggles between executives at the company.
Strategy:
Product Development.


Apple uses product development as its main intensive strategy for growth as it requires that the company must offer attractive products to grow its market share and performance. Apple implements this intensive growth strategy through innovation in its research and development processes. The company's mission statement and vision statement specify product development. Through this intensive growth strategy, Apple views innovation as a critical success factor

Market Penetration.


Apple uses market penetration as its second most significant intensive strategy for growth. Market penetration involves gaining a larger market share by selling more of the company's current products. For example, Apple applies this intensive strategy by selling more iPhones and iPads to its current target markets. In particular, the firm achieves more sales by adding more authorized sellers in its current markets. This approach is important in penetrating markets where Apple has not yet achieved a significant position. Also, under the market penetration intensive growth strategy, Apple uses promotion through various websites and media outlets

Market Development.


Apple uses market development as the least significant of its intensive strategies for growth. Market development involves creating new markets for new products or entering entirely new markets. This intensive growth strategy is similar to market penetration, but market development focuses on establishing a presence in new markets. Apple applies this intensive growth strategy by authorizing new sellers in markets where the company does not have any presence yet. Thus, this intensive strategy applies mainly in developing markets. Also, Apple implements the market development intensive growth strategy through novel products.
Market Cap & Market Share:
Apple has a Market Cap of $ 752 Billion as of May 2017 and has a Market Share which can be depicted by the graph shown below.
Top Brands #2: Google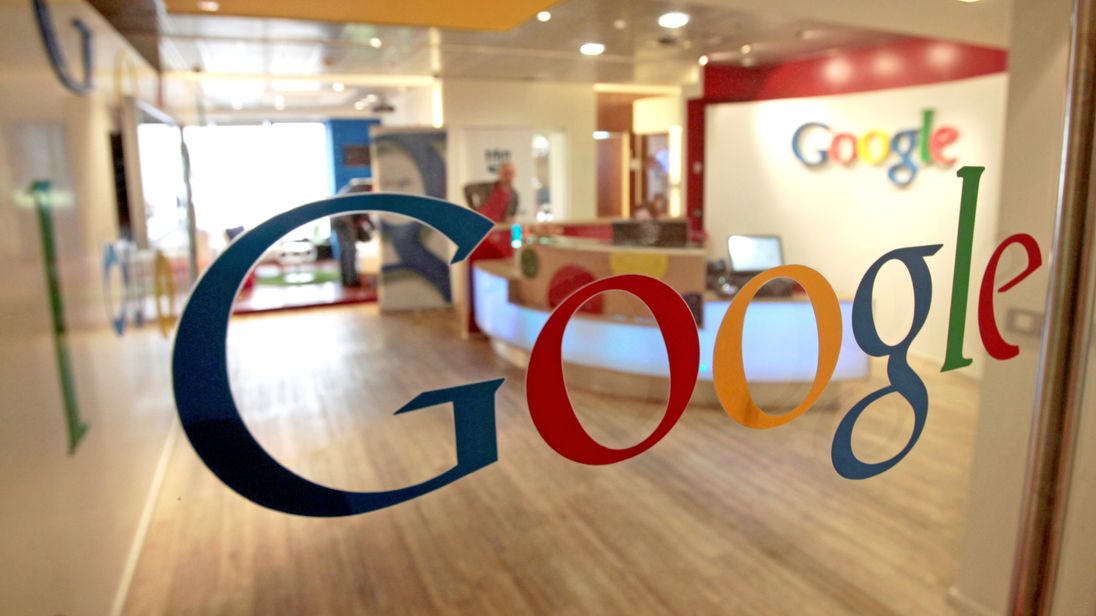 Founded: September 1998; 18 years ago
Menlo Park, California.
Introduction:
Google is an American multinational technology company specializing in Internet-related services and products. These include online advertising technologies, search, cloud computing, software, and hardware. Rapid growth since incorporation has triggered a chain of products, acquisitions, and partnerships beyond Google's core search engine (Google Search). It offers services designed for work and productivity (Google Docs, Sheets and Slides), email (Gmail/Inbox), scheduling and time management (Google Calendar), cloud storage (Google Drive), social networking (Google+), instant messaging and video chat (Google Allo/Duo), language translation (Google Translate), mapping and turn-by-turn navigation (Google Maps/Waze), video sharing (YouTube), notetaking (Google Keep), and photo organizing and editing (Google Photos).
History:
In 2001, Google received a patent for its PageRank mechanism. The patent was officially assigned to Stanford University and lists Lawrence Page as the inventor. In 2003, after outgrowing two other locations, the company leased an office complex from Silicon Graphics, at 1600 Amphitheatre Parkway in Mountain View, California. The complex became known as the Googleplex, a play on the word googolplex, the number one followed by a googol zeroes. The Googleplex interiors were designed by Clive Wilkinson Architects.
Strategy:
Market Penetration

.




Google relies on market penetration as its intensive growth strategy, especially outside the United States. In the United States, the company already has a leadership position. However, in other countries, such as China, Google directly competes against other large search engines and online advertising firms. Thus, in the market penetration intensive strategy for growth, Google continues to strive for a bigger share of the global online advertising market.

Market Development

.




Google also uses the market development intensive strategy for growth. Within the United States, the company uses this intensive strategy for its Fiber product. Currently, the Google Fiber Internet and cable television service is available in only a few states, such as Kansas, Missouri, Texas, and Utah. Thus, using the market development intensive strategy for growth, Google aims to offer its Fiber product to more states in the future.

Product Development

.




The product development intensive strategy for growth is applied through Google's innovation. The company continues to develop new products, such as Google Glass and the driverless car. The company also develops new models of Nexus mobile devices. Through the intensive growth strategy of product development, Google creates more channels for income generation.

The intensive growth strategies of market penetration, market development, and product development are of relatively equal importance in Google's business. The company continues to expand and grow its global presence through the intensive strategies of market penetration and market development. As a highly innovative technology firm, Google's business growth also significantly depends on the intensive strategy of product development.
Market Cap & Market Share:
Google has a Market Cap of $ 101.8 Billion as of May 2017 and has a Market Share which can be depicted by the graph shown below.
Top Brands #3: Microsoft
Founded: April 1975; 42 years ago
New Mexico, United States.
Introduction:
Microsoft Corporation is an American multinational technology company headquartered in Redmond, Washington. It develops, manufactures, licenses, supports and sells computer software, consumer electronics, personal computers, and services and is best known software products are the Microsoft Windows line of operating systems, the Microsoft Office suite, and the Internet Explorer and Edge web browsers also, its flagship hardware products are the Xbox video game consoles and the Microsoft Surface tablet lineup.
History:
Microsoft was founded by Paul Allen and Bill Gates on April 4, 1975, to develop and sell BASIC interpreters for the Altair 8800. It rose to dominate the personal computer operating system market with MS-DOS in the mid-1980s, followed by Microsoft Windows further in June 2012, Microsoft entered the personal computer production market for the first time, with the launch of the Microsoft Surface, a line of tablet computers. Forming Microsoft Mobile through the acquisition of Nokia's devices and services division, the company re-entered the Smartphone hardware market. Its previous attempt, Microsoft Kin, which resulted from their acquisition of Danger Inc., had failed commercially.
Strategy:
Market Penetration (Primary Strategy)

.




Market penetration is the primary intensive strategy that Microsoft uses to grow its business. This intensive growth strategy involves selling more products to the markets where the company currently has operations.

Product Development (Secondary Strategy)

.




Microsoft Corporation uses product development as a secondary intensive growth strategy which facilitates growth based on the development and sale of new products.

Market Development (Supporting Strategy)

.




It is a supporting intensive growth strategy that has considerable but minimal impact on Microsoft's current business performance as it supports business growth through the firm's entry into new markets.

Diversification (Supporting Strategy)

.




Microsoft Corporation considers diversification as a supporting intensive growth strategy. In this intensive strategy, the company grows by developing new businesses. For example, Microsoft diversified its business when it acquired Nokia's devices and services division to re-enter the Smartphone hardware market. The company can effectively apply this intensive growth strategy through new product development in new business ventures, based on the broad differentiation generic strategy. A strategic objective based on this intensive strategy is to facilitate Microsoft's growth through mergers and acquisitions.
Market Cap & Market Share:
Microsoft has a Market Cap of $ 507.5 Billion as of May 2017 and has a Market Share which can be depicted by the graph shown below.
Top Brands #4: Facebook Inc.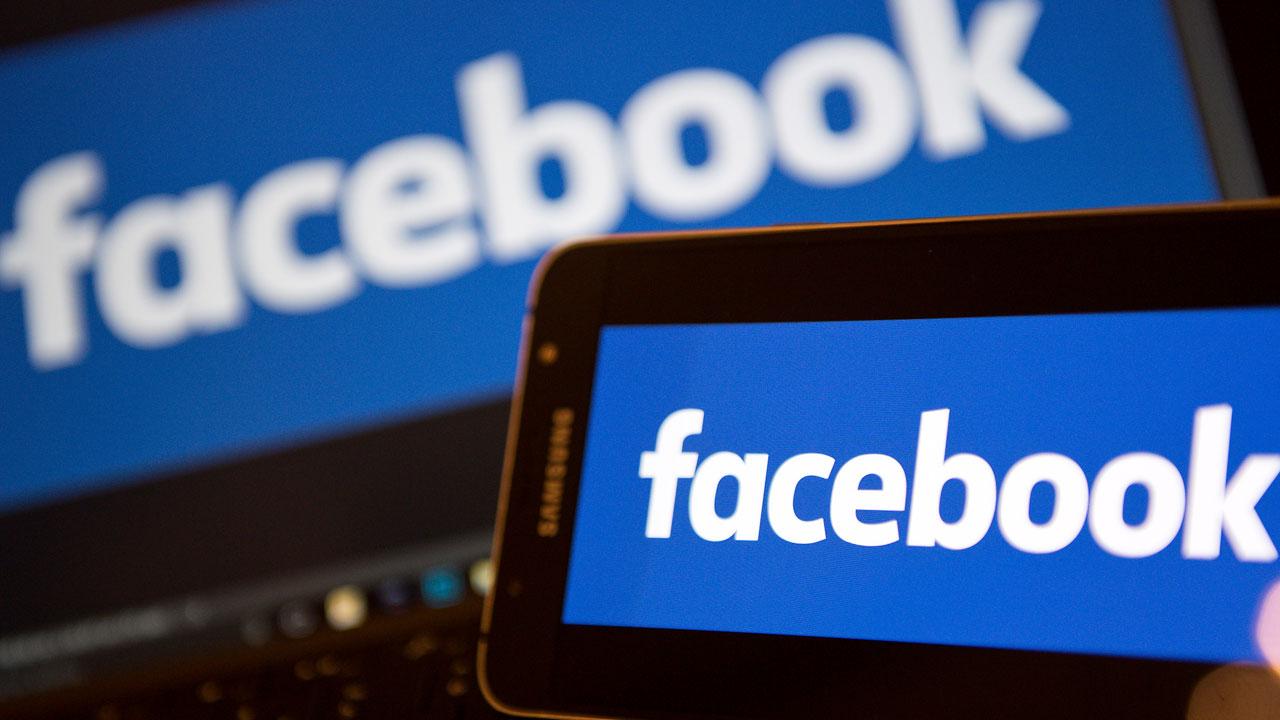 Founded: February 2004; 13 years ago
Menlo Park, California, U.S.
Introduction:
Facebook is an American for-profit corporation and an online social media and social networking service based in Menlo Park, California. The Facebook website was launched on February 4, 2004, by Mark Zuckerberg, along with fellow Harvard College students.
History:
The founders had initially limited the website's membership to Harvard students; however, later they expanded it to higher education institutions in the Boston area, the Ivy League schools, and Stanford University. Facebook gradually added support for students at various other universities, and eventually to high school students as well.
Strategy:
Market Penetration.


Facebook currently achieves growth primarily through the market penetration intensive strategy with an objective in this intensive growth strategy is to maximize market share in the company's current markets.

Market Development.


Market development is the secondary intensive strategy that Facebook uses for business growth. The objective in this intensive growth strategy is to enter new markets. For example, one of Facebook's strategic objectives is to coordinate with governments to allow their citizens to access the online social network. This intensive strategy aligns with Facebook's mission and vision statements, which include growth through global market reach. Such global market reach maximizes effectiveness and efficiency of the business, thereby satisfying the company's cost leadership generic competitive strategy.

Diversification.


Facebook Inc. uses diversification as a supporting intensive strategy for growth whose main objective in this intensive growth strategy is to enter new business ventures an example of which is, Facebook has agreed to purchase the company Oculus VR to offer virtual reality technology that can complement the social networking website's services. Through this intensive growth strategy, Facebook Inc.'s strategic objective is to purchase or establish new subsidiaries or businesses to increase revenues and market reach.

Product Development.


Product development is another supporting intensive growth strategy used in Facebook Inc.'s social media business with this intensive strategy has the goal of developing and offering new products as a way of growing the company an example of which, as a strategic objective, Facebook Inc. developed its mobile app as a new product to complement the social networking website, which is accessible through web browsers. Through this intensive strategy, new products attract more individual users and advertisers, which are the main source of Facebook's revenues.
Market Cap & Market Share:
Facebook has a Market Cap of $ 407.3 Billion as of May 2017 and has a Market Share which can be depicted by the graph shown below.
Top Brands #5: The Walt Disney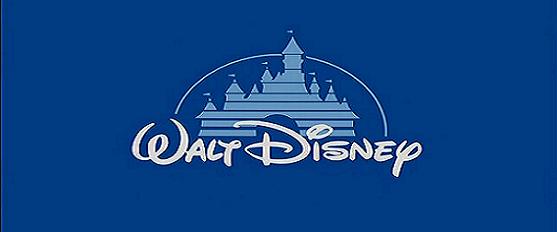 Founded: October 1923; 93 years ago
Los Angeles, California, United States.
Introduction:
The Walt Disney Company, commonly known as Disney, is an American diversified multinational mass media and entertainment conglomerate, headquartered at the Walt Disney Studios in Burbank, California and is the world's second largest media conglomerate in terms of revenue, after Comcast. However, its other three main divisions are Walt Disney Parks and Resorts, Disney Media Networks, and Disney Consumer Products and Interactive Media.
History:
Disney was founded on October 16, 1923 – by Brothers Walt Disney and Roy O. Disney – as the Disney Brothers Cartoon Studio, and established itself as a leader in the American animation industry before diversifying into live-action film production, television, and theme parks. The company also operated under the names The Walt Disney Studio and then Walt Disney Productions
Strategy:
Using Nostalgia to Establish and Maintain Customer Loyalty.


Disney has been making an emotional imprint on people's lives since it was first founded in 1923. And, to harness these emotions as a marketing technique, Disney has mastered the use of nostalgia by reviving old classics like The Jungle Book, which grossed 900 million dollars when it was released in 2016. Another example of nostalgia is the Beauty and the Beast remake, which features the same story, songs, and characters as the 1991 trailer. Making the trailer so similar establishes a strong sense of nostalgia among current parents, thereby enticing them to take their own children to the movie.

Targeting Audience Segments with a Multi-Channel Strategy.


One way Disney keeps its fans engaged is by strategically creating content for different audience segments. For example, Disney's Star Wars revival effectively drew in both millennials and older generations who enjoyed the original Star Wars. Alternatively, the hit movie Frozen targeted a much younger generation that wouldn't necessarily be interested in Star Wars. Frozen dolls have garnered 500 million dollars alone, and that's not even counting the millions of Frozen-themed books, games, backpacks, food, and other officially licensed products that rake in revenue for Disney.

Establishing Disney World and Disneyland as Destination Brands.


Disneyland and Walt Disney World are sacred rites of passage for American children, and it's all thanks to Disney's adaptability. Disneyland and Walt Disney World are constantly changing according to themes, events, and other popular trends of the moment. This creates a unique experience for returning visitors, and it ensures that Disney always has new content to promote. This foodie guide to the Lunar New Year Celebration is clearly targeted at parents and other adults who might want to bring their children to the park. It also takes advantage of a limited time theme that elicits a sense of urgency to visit the park now

Masterful Brand Storytelling that Resonates and Inspires.


Disney is one of the most effective brand storytellers of the modern era, and it's not just because they're an entertainment company. Take the movie Inside Out for example, which teaches a powerful lesson about understanding and accepting one's emotions. To market the movie, Disney created a series of memes pertaining to current events and seasons. These playful memes seem like all fun and games at first glance. However, they're actually quite strategic: they establish a distinct and brand touch point that isn't overly promotional or advertorial in nature.
Market Cap & Market Share:
Disney has a Market Cap of $ 178 Billion as of May 2017 and has a Market Share which can be depicted by the graph shown below.
Top Brands #6: Toyota
Founded: August 1937; 79 years ago
Aichi, Japan.
Introduction:
Toyota Motor Corporation is a Japanese multinational automotive manufacturer headquartered in Toyota, Aichi, Japan and is the world's market leader in sales of hybrid electric vehicles, and one of the largest companies to encourage the mass-market adoption of hybrid vehicles across the globe. Cumulative global sales of Toyota and Lexus hybrid passenger car models achieved the 10 million milestone in January 2017.
History:
The company was founded by Kiichiro Toyoda in 1937, as a spinoff from his father's company Toyota Industries to create automobiles, however, three years earlier, in 1934, while still a department of Toyota Industries, it created its first product, the Type A engine, and its first passenger car in 1936, the Toyota AA whereas, now it produces vehicles under five brands, including the Toyota brand, Hino, Lexus, Ranz, and Daihatsu.
Strategy:
Market Penetration.


Toyota's main intensive growth strategy is market penetration. This intensive strategy supports business growth by reaching and attracting more customers in the firm's current markets. To fulfill this intensive growth strategy, Toyota ensures that it offers products for every market segment. For example, the company has sedans, trucks, SUVs, luxury vehicles, and other product lines for every type of customer. This intensive growth strategy supports the cost leadership component of Toyota's generic strategy by enabling the company to maximize sales volume, which ensures profits despite relatively low selling prices.

Product Development.


Toyota uses product development as its secondary intensive growth strategy. This intensive strategy supports Toyota's growth by attracting customers to new products. The company uses this intensive growth strategy in the form of rapid innovation. The company is known for its innovation processes. For example, through the Toyota Prius, this intensive growth strategy empowers the firm to attract customers concerned about the environment. This intensive growth strategy supports Toyota's broad differentiation generic strategy by using innovative products that are attractive on the basis of uniqueness or advanced features.

Market Development.


Toyota already has a global presence. As such, market development is just a supporting intensive growth strategy for the business. In this intensive strategy, Toyota grows by entering new markets or selling to new market segments. However, the company already has a presence in most markets around the world. Also, the firm already sells its products to every market segment. This intensive growth strategy supports Toyota's cost leadership generic strategy by maximizing the company's global market presence.
Market Cap & Market Share:

Toyota has a Market Cap of $ 171.8 Billion as of May 2017 and has a Market Share which can be depicted by the graph shown below.
Top Brands #7: McDonald's
Founded: May 1940; 77 years ago
San Bernardino, California.
Introduction:
McDonald's is an American hamburger and fast food restaurant chain which was founded in 1940 as a barbecue restaurant operated by Richard and Maurice McDonald, in San Bernardino, California whereas, now McDonald's is the world's largest restaurant chain, serving approximately 68 million customers daily in 120 countries across approximately 36,900 outlets where they sell hamburgers, cheeseburgers, chicken products, french fries, breakfast items, soft drinks, milkshakes, wraps, and desserts.
History:
In 1948, they reorganized their business as a hamburger stand, using production line principles however, the first McDonald's franchise using the arches logo opened in Phoenix, Arizona in 1953. Businessman Ray Kroc joined the company as a franchise agent in 1955 and subsequently purchased the chain from the McDonald brothers.
Strategy:
The power of their franchisees, suppliers and employees working together toward a common goal is what makes McDonald's the world's leading quick-service restaurant brand.
Franchisees bring the spirit of entrepreneurship and commitment to communities.
Suppliers are dedicated to highest levels of quality and safety.
The company facilitates learning and sharing across McDonald's more than 36,000 restaurants.
A COLLECTION OF SMALL BUSINESSES

While a global Brand, the vast majority of McDonald's restaurants – more than 80% worldwide and nearly 90% in the U.S. – are owned and operated by approximately 5,000 independent, small- and mid-sized businessmen and women.
Franchisees often live in the communities they serve and are committed to making a positive impact locally – from providing good food, customer service, and job opportunities, to supporting local charities and other ways of giving back.
FREEDOM WITHIN A FRAMEWORK

They pay special attention to how their customers are alike – and how they are different too. For that reason, markets and countries have latitude when it comes to the menu, marketing, community involvement and local business management. See McDonald's around the world.
Market Cap & Market Share:
McDonald's has a Market Cap of $ 106.4 Billion as of May 2017 and has a Market Share which can be depicted by the graph below.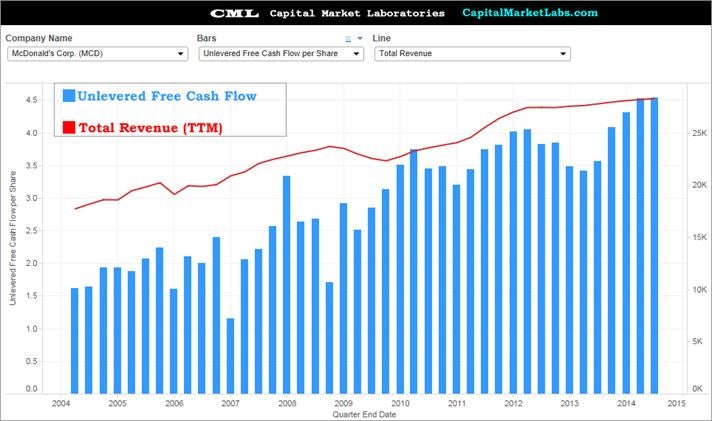 Top Brands #8: Samsung
Founded: March 1938; 79 years ago
Seoul, South Korea.
Introduction:
Samsung Group is a South Korean multinational conglomerate headquartered in Samsung Town, Seoul which comprises numerous affiliated businesses, most of them united under the Samsung brand. And it is the largest South Korean chaebol (business conglomerate).
History:
Samsung was founded by Lee Byung-chul in 1938 as a trading company, however, over the next three decades, the group diversified into areas including food processing, textiles, insurance, securities and retail whereas, Samsung entered the electronics industry in the late 1960s and the construction and shipbuilding industries in the mid-1970s; these areas would drive its subsequent growth.
Strategy:
Supply chain and distribution

Samsung is so much more than a Smartphone-maker. It is a conglomerate, a manufacturer, and the world's largest chip-maker. It makes many of the components that go into its Smartphone giving it a cost advantage and allowing it to be much more flexible in terms of what it produces and when.
The management lesson: You have to commit

Samsung is very much a Korean company and has been, at times, accused of being overly hierarchical and dominated by its founding family. That also provides some advantages. You can fault some things the company does, but not its ambition or commitment. When Samsung decides to get into a business, it goes hard. Within the past decade, it went from just beginning to invest in making batteries for digital devices and flash memory to being a global leader.
Market Cap & Market Share:
Samsung has a Market Cap of $ 254.3 Billion as of May 2017and has a Market Share which can be depicted by the graph shown below.
Top Brands #9: General Electric Company
Founded: April 1892; 125 years ago
New York, United States.
Introduction:
General Electric (GE) is an American multinational conglomerate corporation incorporated in New York and headquartered in Boston, Massachusetts further, the company operates through the following segments: Aviation, Current, Digital, Energy Connections, Global Research, Healthcare, Lighting, Oil and Gas, Power, Renewable Energy, Transportation, and Capital which cater to the needs of financial services, Medical devices, Life Sciences, Pharmaceutical, Automotive, Software Development and Engineering industries.
History:
In 1896, General Electric was one of the original 12 companies listed on the newly formed Dow Jones Industrial Average, however, even after 121 years, it is the only one of the original companies still listed on the Dow index, although it has not been on the index continuously, however, in 1911, General Electric absorbed the National Electric Lamp Association (NELA) into its lighting business. GE established its lighting division headquarters at Nela Park in East Cleveland, Ohio.
Strategy:
Place in the Marketing mix of General Electric-


General Electric has adopted a lateral strategy for some of their products like energy and health care. It has manufacturing plants, business offices and distributors in nearly every part of the world for successful operations. It has its network in nearly one hundred and sixty countries and its subsidiaries in countries like Ontario, China, Mexico and Singapore. Its business projects are distributed in numerous places like Africa, North Asia, Australia and Europe.

Price in the Marketing mix of General Electric-


General Electric has always believed in quality products and their prices are significantly at a reduced form and that is because they are endeavoring to reach as many consumers as possible. They have decided to pursue different pricing policies for different products as they have a portfolio of diversified services and products. Company has introduced a program titled Power by the Hour for its aircraft engines in recognition of its customer's endeavors.

Promotion in the Marketing mix of General Electric-


General Electric is a gigantic corporation that has its fingers in a number of industries. It is a global brand and has reached very high standards in terms of services, products, profits and especially brand recognition. Its marketing division has taken special efforts with its promotional policies as it has diversified interests and one has to take care of every segment so that the company can evolve and grow as a whole. Innovative ideas and beautiful and timely presentation of them has established the company at its present position at top.
Market Share and Market Cap:
The General Electric Company has a market cap of $ 261.2 Billion as of May 2017 and their market share can be depicted as below.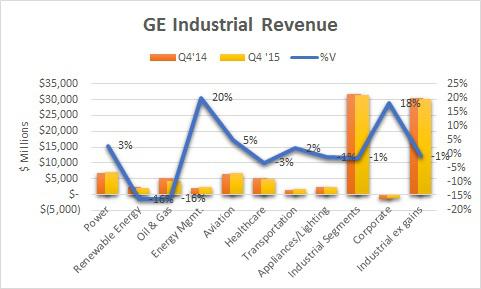 Top Brands #10: IBM
Founded: June 1911; 106 years ago
New York, United States.
Introduction:
IBM (International Business Machines Corporation) is an American multinational technology company headquartered in Armonk, New York, United States, with operations in over 170 countries however, it originated in 1911 as the Computing-Tabulating-Recording Company (CTR) and was renamed "International Business Machines" in 1924 and as of now it manufactures and markets computer hardware, middleware, and software, and offers hosting and consulting services in areas ranging from mainframe computers to nanotechnology.
History:
IBM has continually shifted its business mix by commoditizing markets focusing on higher-value, more profitable markets which includes spinning off printer manufacturer Lexmark in 1991 and selling off its personal computer (ThinkPad/ThinkCentre) and x86-based server businesses to Lenovo (2005 and 2014, respectively), and acquiring companies such as PwC Consulting (2002), SPSS (2009), and The Weather Company (2016) further in 2014, IBM announced that it would go "fabless", continuing to design semiconductors, but offloading manufacturing to GlobalFoundries.
Strategy:
Product in the Marketing mix of IBM.
IBM deals in consulting services and technology and is a manufacturer of computer middleware, hardware, and software. It also offers infrastructure hosting from nanotechnology to mainframe computers. Since its inception, IBM has followed a path of continuous evolvement and has kept its focus on higher-value products and profitable markets that include green solutions, virtualizations, cloud computing, security, business continuity, data analytics and business intelligence.

Place in the Marketing mix of IBM.


IBM believes in increased globalization and has exploited this concept to create various branches and offices in the international market. Research and Development laboratories are a necessity for every IT company and IBM is no exception. It has twelve such labs that are located globally as IBM Research in places like Texas, California, Melbourne, Beijing and Bangalore.

Promotion in the Marketing mix of IBM.


IBM has a strong brand name and even stronger global presence. In order to maintain its huge client base company has been going for full scale marketing activities. Consumers have become highly sophisticated and techno-friendly and have a higher expectation from global brands. IBM has taken help of various tools at its disposal for meeting consumer demands successfully.
Market Share and Market Cap:
IBM has a Market Cap of $ 162.4 Billion as of May 2017 and has a Market Share which can be depicted by graph shown below.
Top Brands #11: Intel
Founded: July 1968; 48 years ago
Santa Clara, California, U.S.
Introduction:
Intel Corporation is an American multinational corporation and technology company headquartered in Santa Clara, California. And it was founded by Gordon Moore and Robert Noyce and is the world's largest and highest valued semiconductor chip makers based on revenue, and is the inventor of the x86 series of microprocessors: the processors found in most personal computers (PCs) and also manufactures motherboard chipsets, network interface controllers and integrated circuits, flash memory, graphics chips, embedded processors and other devices related to communications and computing.
History:
Intel was an early developer of SRAM and DRAM memory chips, which represented the majority of its business. Until 1981 although it created the world's first commercial microprocessor chip in 1971, it was not until the success of the personal computer (PC) that this became its primary business. And during the 1990s, Intel invested heavily in new microprocessor designs fostering the rapid growth of the computer industry.
Strategy:
According to a recent report on IoT presented by Intel following strategic points have been summarized:
The complex infrastructure of the Internet of Things distilled into a single ecosystem.
The most comprehensive breakdown of the benefits and drawbacks of mesh (e.g. ZigBee, Z-Wave, etc.), cellular (e.g. 3G/4G, Sigfox, etc.), and internet (e.g. Wi-Fi, Ethernet, etc.) networks.
The important role analytics systems, including edge analytics, cloud analytics, will play in making the most of IoT investments.
The sizable security challenges presented by the IoT and how they can be overcome.
The four powerful forces driving IoT innovation, plus the four difficult market barriers to IoT adoption.
Complete analysis of the likely future investment in the critical IoT infrastructure: connectivity, security, data storage, system integration, device hardware, and application development.
In-depth analysis of how the IoT ecosystem will change and disrupt 16 different industries.
Market Cap & Market Share:
Intel has a Market Cap of $ 170.3 Billion and has a Market Share which can be depicted by the graph shown below.
Top Brands #12: Cisco Systems, Inc.
Founded: December 1984; 32 years ago
San Francisco, United States.
Introduction:
Cisco Systems, Inc. (known as Cisco) is an American multinational technology conglomerate headquartered in San José, California, in the center of Silicon Valley. Furthermore, it develops, manufactures, and sells networking hardware, telecommunications equipment, and other high-technology services and products.
History:
Cisco Systems was founded in December 1984 by Leonard Bosack and Sandy Lerner, two Stanford University computer scientists, who pioneered the concept of a local area network (LAN) being used to connect geographically disparate computers over a multiprotocol router system.
Strategy:
Product in the marketing mix of Cisco
Cisco provides networking solutions in form of different products and services for small businesses and enterprises. It's good positioning and repositioning enable it to always increase its brand value in line with sales and maintain a good connection with customers. Brand positioning has also benefited Cisco in terms of;
Brand measure:This is improved brand equity via branding campaigns for improved sales. The brand measure is important for brand recognition which had considerable increased to above 54 percent according to research conducted in 2008.
Market share: Its market share had improved by 72 per cent in switching and 80 per cent in routers.
Price in the marketing mix of Cisco: The various methods used by Cisco in setting product prices include; Cost Based Pricing which depends on product production cost, Competitor Pricing that depends on prices by competitors and Market Led Pricing.
Cost-Based Pricing: With this method, Cisco tends to charge the minimum price for a product to reach its breakeven point. This may sometimes imply full cost pricing assuming that sales will reach the projected forecast.
Competitor Oriented Pricing: Sometimes Cisco benchmarks the price of its products against the competitors' by setting an equal price or setting one that is either below or above. With similar products, most companies go for going rate pricing. Competitive bidding is also considered where the supplier bids and sets product price.
Market Cap & Market Share:
Cisco has a Market Cap of $ 165.1 Billion as of May 2017 has a Market Share which can be depicted by the graph shown below.
Top Brands #13: NIKE
Founded: January 1964; 53 years ago
Oregon, United States.
Introduction:
Nike, Inc. is an American multinational corporation that is engaged in the design, development, manufacturing, and worldwide marketing and sales of footwear, apparel, equipment, accessories, and services and the company is headquartered near Beaverton, Oregon, in the Portland metropolitan area.
History:
Nike, Inc. officially got launched on May 30, 1971. However, the company takes its name from Nike, the Greek goddess of victory. Nike markets its products under its own brand, as well as Nike Golf, Nike Pro, Nike+, Air Jordan, Nike Blazers, Air Force 1, Nike Dunk, Air Max, Foamposite, Nike Skateboarding, and subsidiaries including Brand Jordan, Hurley International and Converse.
Strategy:
Emotional Branding-


It is a type of marketing technique that uses an appeal to a customer's needs, aspirations, or emotional state in order to build a particular brand. It is at its most powerful when consumers feel a lasting attachment to the brand that is much like bonding, love, or companionship. These feelings may or may not be rational, but they don't have to be.

Social Media-


Like the majority of large corporations, Nike has learned the benefits of an expansive social media presence. The company uses its social media accounts to connect directly with their customers and they are one of the most active corporations online in this respect.

Digital Sport-


Nike Digital Sport is a relatively new division at Nike, launched in 2010 (the same year they spent $800 million on non-traditional advertising), which focuses on developing technology and devices that enable users to track their personal fitness statistics. The most well-known component of Digital Sport is the Nike+ running sensor, which was developed with Apple. The product has at least six million users. Nike+ tracks athletic performance through a wireless connection.
Market Cap & Market Share:
Nike has a Market Cap of $ 91.2 Billion as of May 2017 and has a Market Share which can be depicted by the graph shown below.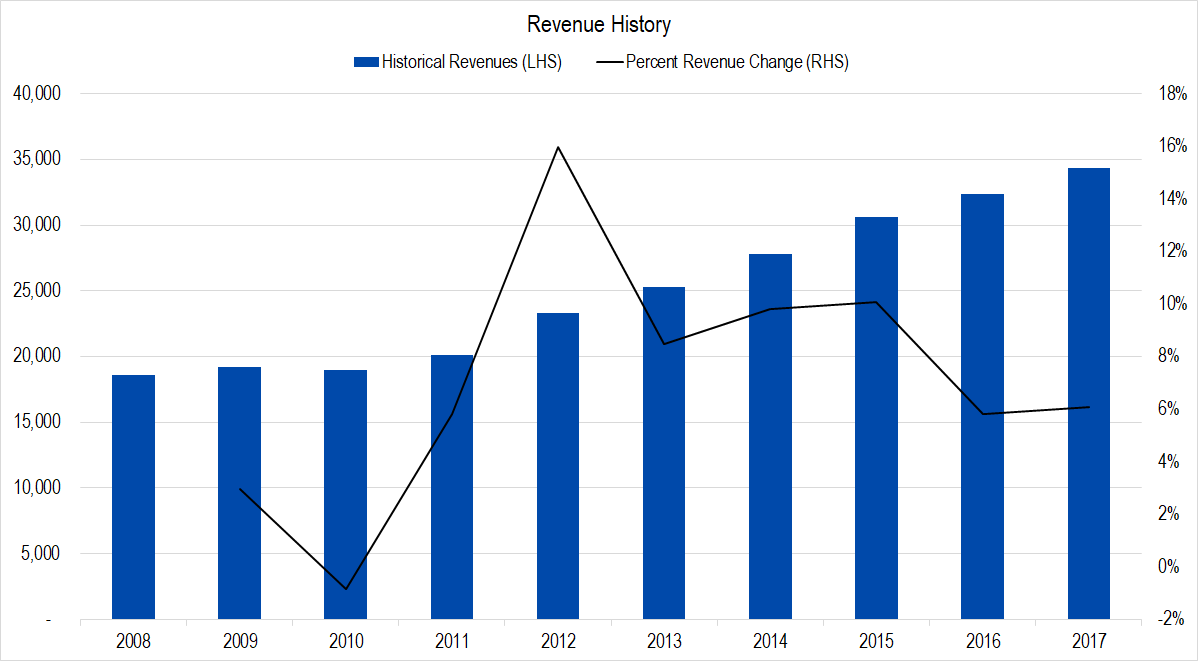 Top Brands #14: Mercedes-Benz
Founded: June 1926; 90 years ago
Stuttgart, Germany.
Introduction:
Mercedes-Benz is a global automobile manufacturer and a division of the German company Daimler AG. Furthermore, it is known for luxury vehicles, buses, coaches, and trucks whose headquarters is in Stuttgart, Baden-Württemberg. The slogan for the brand is "the best or nothing" and Mercedes-Benz was one of the top growing brands in 2014 with 18% growth.
History:
The name first appeared in 1926 under Daimler-Benz, but traces its origins to Daimler-Motoren-Gesellschaft's 1901 Mercedes and Karl Benz's 1886 Benz Patent-Motorwagen, which is widely regarded as the first gasoline-powered automobile.
Strategy:
Product in the marketing mix of Mercedes Benz-


The product is the strongest P in the marketing mix of Mercedes Benz. Mercedes remain as one of the leading brands in the Indian market, that too for more than 50 years. The company currently assembles its models — S-Class, E-Class, C-Class and the ML-Class while other models, including GL-Class, CLS-Class and SLK-Class are fully imported.

Promotion in the marketing mix of Mercedes Benz-


The evolution of its marketing strategy can also be a connected to its expanded market. Mercedes Benz has, over the years, found it necessary to expand the market to include younger consumers. Another marketing strategy employed by Mercedes Benz is its decision to slice prices and make the product more affordable to consumers.
In order to increase communication with its target market, Mercedes Benz has maintained accessibility to consumers through the following
Online advertising
Social media
Establishing excellent customer service at its point of sales
Offer warranty under excellent conditions
Television advertising
Print media



Pricing in the marketing mix of Mercedes Benz-

Mercedes-Benz manufactures different types of convertibles, full sixed sedans, coupes and sports sedans. It has as many as 14 car models currently ranging from INR 21,49,000 to 7,68,00,000. Mercedes is leaving no stone unturned to tap Indian market in premium segments. As a matter of fact, the company deals in a niche segment where the customer is more concerned with the value they are getting on the product more than anything else is.
Market Cap & Market Share:
Mercedes-Benz has a Market Cap of $ 29.2 Billion as of May 2017.
Top Brands #15: Verizon
Founded: October 1983; 33 years ago
New York City, New York.
Introduction:
Verizon Communications, Inc. is an American multinational telecommunications conglomerate and the largest U.S. wireless communications service provider as of September 2014.
History:
As of 2016, Verizon is one of three companies that had their roots in the former Baby Bells. The other two, like Verizon, exist as a result of mergers among fellow former Baby Bell members. One, SBC Communications, bought out its former parent AT&T Corporation and assumed the AT&T name. The other, CenturyLink, was formed initially in 2011 by the acquisition of Qwest (formerly named US West) further on June 13, 2017 Verizon announced that some of Yahoo! Inc's internet assets would be combined under a new subsidiary, Oath.
Strategy:
Price in the Marketing mix of Verizon.


Verizon communications provide, a mix of pricing models for all its products. Where the Verizon wireless is competitive and affordable, Verizon fios is premium and expensive. But naturally, the value provided in wireless and Fios is different. Hence it can be said that Verizon uses Value based pricing. The pricing of the product differs based on the value it provides to the customer. With this pricing strategy, it is also able to provide Value added services (VAS) accordingly.

Place in the Marketing mix of Verizon.


Verizon has 98% of the US wireless market as of 2016 and says a lot about its penetration levels. Similarly, in regions where it is using Verizon Fios, it does not have the cable network but operates only through Verizon fios. Fios is also penetrative and is already present in 7.1 million homes in US. However, outside the US, Verizon has no presence.

Promotions in the Marketing mix of Verizon.


Verizon is known as a smart marketer and its various promotions have put it in the lead. One of the longest running and a super hit Verizon promotion is "Can you hear me now" where a person goes across the country to check whether he can be heard on the phone. A voice over says that Verizon can reach across the country, but still they keep checking. The same marketing campaign was continued for a decade with various creatives added to introduce many different services.
Market Cap & Market Share:
Verizon has a Market Cap of $ 198.4 Billion as of May 2017 and has a Market Share which can be depicted by the graph shown below.
Top Brands #16: Louis Vuitton
Founded: 1854; 1863 years ago
Paris, France.
Introduction:
Louis Vuitton Malletier, commonly referred to as Louis Vuitton or shortened to LV, is a house founded in 1854 by Louis Vuitton. The label's LV monogram appears on most of its products, ranging from luxury trunks and leather goods to ready-to-wear, shoes, watches, jewelry, accessories, sunglasses and books. Also, it is one of the world's leading international fashion houses as it sells its products through standalone boutiques, lease departments in high-end department stores, and through the e-commerce section of its website.
History:
As of September 2013, the company hired Darren Spaziani to lead its accessory collection. Further, on 4 November 2013, the company confirmed that Nicolas Ghesquière had been hired to replace Marc Jacobs as artistic director of women's collections. Ghesquière's first line for the company was shown in Paris in March 2014.
Strategy:
Product in the Marketing mix of Louis Vuitton.


Louis Vuitton is a brand that deals in the manufacture and sales of specialized products. The main emphasis of the company is on the premium quality of the goods. In order to supply the best imaginable products the company has always concentrated on the designs that are intricately created and artisanship that is traditional as well as simply exquisite. Instead of using machines to increase their production the company has taken a step backwards by hiring specialized and expert workers.

Place in the marketing mix of Louis Vuitton.


Louis Vuitton is very clear in its distribution policies. Its products are highly exclusive and sold with the same mindset of providing exclusive accessibility. To purchase a Louis Vuitton product the customer has to reach its personalized stores. The sale of these items is through limited channels of exclusive distribution. The company is of a set and preconceived mindset that allows them to use its own outlets for product distribution.

Price in the Marketing mix of Louis Vuitton.


Louis Vuitton has made handsome investments to maintain the rich quality of its products. The contemporary designs of the products have helped the company to maintain a premium pricing policy. Louis Vuitton employs a policy of integrity pricing strategy throughout its distribution network.

Promotions of Louis Vuitton.


Louis Vuitton has employed a promotional strategy for its products with the help of celebrity endorsements. Famous actors like Jennifer Lopez, Kate Moss, Scarlett Johansson and Uma Thurman have been associated with the brand as its ambassadors. They have featured in the high profile ad campaigns for this brand. Louis Vuitton has also taken an active part in sponsoring mega sporting events like motorsports and yachting.
Market Share and Market Cap:
Louis Vuitton has a market cap of $ 28.8 Billion as in June 2017 and the market share can be depicted by graph as shown below.
Top Brands #17: BMW
Founded: March 1916; 101 years ago
Munich, Bavaria, Germany.
Introduction:
Bayerische Motoren Werke AG, usually known under its abbreviation BMW is a German luxury vehicle, motorcycle, and engine manufacturing company founded in 1916. And it is one of the best-selling luxury automakers in the world headquartered in Munich, Bavaria.Further, BMW is the parent company of Mini and Rolls-Royce Motor Cars company produces Motorcars, under the BMW Motorsport division and motorcycles under BMW Motorrad, and plug-in electric cars under the BMW i sub-brand and the "iPerformance" model designation within the regular BMW lineup.
History:
BMW's first significant aircraft engine, and commercial product of any sort, was the BMW IIIa inline-six liquid-cooled engine of 1918, known for good fuel economy and high-altitude performance with German rearmament in the 1930s, the company again began producing aircraft engines for the Luftwaffe, in fact, the factory in Munich made ample use of forced labor: foreign civilians, prisoners of war and inmates of the concentration camp Dachau.
Strategy:
Distribution strategy in the Marketing strategy of BMW.


Exclusivity of the stores is definitely a factor to leverage on for BMW; the company had & will continue to invest in the creation of flagship stores, so as to maximize the consumer experience. At the same time company is also expanding the number of authorized dealers. BMW is currently operating its business through its 6000+ dealerships around the world. The logistics partners are the Local players in the respective country who help in making the product available to the customer @POS (point of sale).

Brand equity in the Marketing strategy of BMW.


BMW's success lies in its strong sense of identity which is tied to the experience of driving the machine. BMW is considered as one of the leading producers of luxury & state of the art vehicles. BMW the world no.1 premium car company who owns Rolls Royce & MINI have established itself as a brand having conformance in brand image – status and driving pleasure –across the world. The brand-image of BMW adversely got affected when they recalled over 7 lakhs cars in 2010 due to pump /Engine/ Battery cable over problems, they can't stand by what they meant to "The Ultimate Driving Machine". Over time, however, BMW is leading the market with its innovations in design. The BMW I8 concept is one which has impressed many and so is the BMW fabric car known as GINA.
Market Share and Market Cap:
BMW has a market cap of $ 57.7 Billion as in June 2017 and the market share can be depicted by the graph as shown below.
Top Brands #18: Budweiser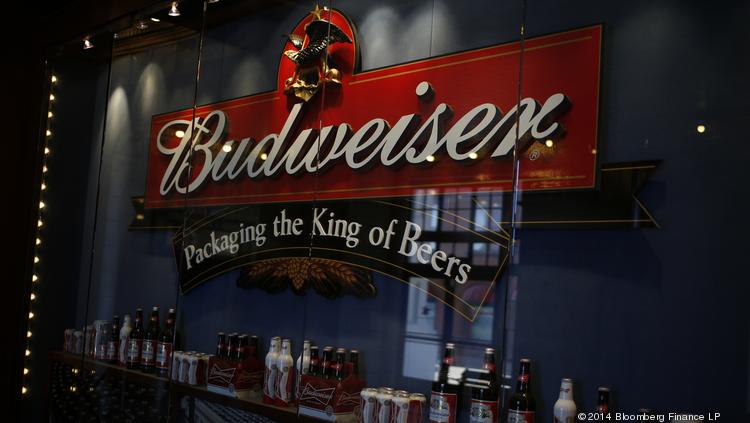 Founded: 1876; 141 years ago
St. Louis, Missouri, United States.
Introduction:
Budweiser is an American-style pale lager produced by Anheuser-Busch, currently, part of the multinational corporation Anheuser-Busch InBev introduced in 1876 by Carl Conrad & Co. of St. Louis, Missouri. Also, it has grown to become one of the highest selling beers in the United States. Furthermore, it is made with up to 30% rice in addition to hops and barley malt which is produced in various breweries around the world, Budweiser is a filtered beer available in a draft and packaged forms.
History:
The name Budweiser is a derivative adjective, meaning "of Budweis" and in 1876, Adolphus Busch and his friend Carl Conrad, a liquor importer, developed a "Bohemian-style" larger in the United States, inspired by a trip to the region. Further, in the European Union, excluding the United Kingdom, Republic of Ireland, Finland, and Spain, the American beer is marketed as Bud. As the Budweiser trademark name is owned solely by the Czech beer maker, Budweiser Budvar.
Strategy:
AB InBev To Target Younger Customers To Spur Budweiser Sales. Anheuser-Busch InBev has identified low consumption of Budweiser among younger drinkers as one of the main reasons for the drink's decline in recent years. Further, the U.S. added around 4.6 million new beer drinkers last year, the largest number of new twenty-one year-olds since the Baby Boom. And, according to Nielsen, while craft beer forms 10% of all beer purchases outside the home for the older generation, the figure stands at 15% for younger customers between ages 21 to 27, and is growing by two percentage points each year. AB InBev will look to capitalize on this large group of potential beer drinkers by targeting future advertisements for Budweiser specifically at the younger population. As part of this strategy, the company will not run its iconic Clydesdale holiday-themed ads this year. Although, AB InBev hopes to emulate the sales increase at Converse and Levi's, who managed to engage younger customers and improve sales following years of decline, revamping Budweiser's brand image might hamper the brand's relationship with its older customers. As Budweiser is largely popular with the older population, re-branding might see the drink lose some of its loyal customers.
Market Share and Market Cap:
Budweiser has a market cap of $ 24.6 Billion as in June 2017.
Top Brands #19: Walmart
Founded: July 1962; 54 years ago
Bentonville, Arkansas, U.S.
Introduction:
Wal-Mart Stores, Inc. business as Walmart, is an American multinational retailing corporation that operates as a chain of hypermarkets, discount department stores, and grocery stores headquartered in Bentonville, Arkansas. Since, the company was founded by Sam Walton in 1962 and incorporated on October 31, 1969. As of January 31, 2017, Walmart has 11,695 stores and clubs in 28 countries, under a total of 63 banners.
History:
On September 12, 2007, Walmart introduced new advertising with the slogan, "Save money. Live better.", replacing "Always Low Prices, Always", which it had used for the previous 19 years. Global Insight, which conducted the research that supported the ads, found that Walmart's price level reduction resulted in savings for consumers. on February 22, 2010, the company confirmed it was acquiring video streaming company Vudu, Inc. for an estimated US$100 million.
Strategy:
Improve the customer experience.

McMillon cited empty shelves and slow checkout lines as two major problems impacting customers at under performing stores. And, to fix these problems, the company is working on improving its inventory efficiency and it's planning to open more checkout lines than ever before during peak shopping hours through the holiday season. Also, The company says it will improve its staffing levels and start observing how associates interact with customers through a "secret shopper" program.

Beat competitors on price.


Wal-Mart rolled out a new app last year called Savings Catcher, which helps shoppers compare prices on merchandise and then pays them the cost differences on a gift card. And, about half of the receipts that the app has processed so far have qualified for a refund because it found lower prices at different stores. "We cannot let our competition beat us on price," Foran said.

Expand the product assortment.


"Today, our customers want more choices, more items, more assortment," McMillon said. At the same time, the company will focus on curating products so customers aren't overwhelmed by the new choices.
Market Cap & Market Share:
Walmart has h Market Cap of $ 221.1 Billion and has a Market Share which can be depicted by the graph below.
Top Brands #20: Marlboro
Founded: 1924; 93 years ago
Richmond, Virginia.
Introduction:
Marlboro is a brand of cigarettes made by Philip Morris USA (a branch of Altria) within the United States, and by Philip Morris International (now separate from Altria) outside the United States. And it is well known for its billboard advertisements, magazine ads of the Marlboro Man, and its long associated history in the sponsorship of motorsport. Richmond, Virginia, is the location of the largest Marlboro cigarette manufacturing plant.
History:
After scientists published a major study linking smoking to lung cancer in the 1950s, Philip Morris repositioned Marlboro as a men's cigarette in order to fit a market niche of men who were concerned about lung cancer at the time. However, filtered cigarettes were considered safer than unfiltered cigarettes, but had been until that time only marketed to women. However, men at the time indicated that while they would consider switching to a filtered cigarette, they were concerned about being seen smoking a cigarette marketed to women.
Strategy:
Maximize Income from Core Premium Tobacco Businesses.


Altria's tobacco company is the largest in the U.S., and has over half the retail share of the cigarette market in the country. Its primary strategy is to maximize income, while at the same time maintaining modest share momentum over time on Marlboro. John Middleton, an Altria company, manufactures large machine-made cigars and pipe tobacco. Its core product is Black & Mild, which is the primary focus for driving share gains in the cigar category.

Grow New Income Streams with Innovative Tobacco Products.


Altria's smokeless tobacco segment is a leading producer of moist smokeless tobacco. The company is attempting to drive volume growth in this segment, while also trying to gain retail share in its two core brands — Copenhagen and Skoal. Nu Mark, Altria's newest operating company, focuses on responsibly developing and marketing innovative tobacco products, with a strategy to succeed in the U.S. e-vapor category.

Manage Diverse Income Streams to Deliver Consistent Financial Performance.


While the company earns a majority of its revenues from its tobacco products, it also has a highly profitable wine segment. Altria's Ste. Michelle Wine Estates has a strong portfolio of premium brands, with a 13% compounded annual growth between 2010 and 2015.
Market Cap & Market Share:
Marlboro has a Market Cap of $ 24.1 Billion as of May 2017.
Top Brands #21: Honda
Founded: October 1946; 68 years ago
Hamamatsu, Japan.
Introduction:
Honda Motor Co., Ltd. is a Japanese public multinational conglomerate corporation primarily known as a manufacturer of automobiles, aircraft, motorcycles, and power equipment. And it became the second-largest Japanese automobile manufacturer in 2001. However, Honda was the eighth largest automobile manufacturer in the world behind Toyota, Volkswagen Group, Hyundai Motor Group, General Motors, Ford, Nissan, and FIAT in 2015.
History:
In 2008, Honda increased global production to meet the demand for small cars and hybrids in the U.S. and emerging markets and the company shuffled U.S. production to keep factories busy and boost car output, while building fewer minivans and sport utility vehicles as light truck sales fell. However, its first entrance into the pickup segment, the light duty Ridgeline, won Truck of the Year from Motor Trend magazine in 2006. Further, in 2006, the redesigned Civic won Car of the Year from the magazine, giving Honda a rare double win of Motor Trend honors. Honda's 9th generation Civic also won the Car of the Year award based on a public survey held by PakWheels.
Strategy:
Innovation towards Low Cost Hybrid Vehicles in the U.S.


In 2015 Honda launched the CRZ sports hybrid model, its Civic model fueled with natural gas, a hybrid Civic model and Accord Hybrid. All these models are priced at less than $30,000. These new launches are aimed at providing low-cost fuel efficient and environmentally friendly cars to the U.S. market, and we believe that this focus on green technology is Honda's way of competing in the auto industry. While Honda was the first companies to commercially sell hybrid vehicles in the U.S., over the last decade its sales in this segment have been surpassed by Toyota.

Increase In Demand Of Luxury Cars.


Japan accounts for nearly 15% of Honda's revenues and, given the demographic profile of the region, we believe sales in the luxury segment will drive the company's growth in this region. Similarly, in the U.S., the luxury car market is expected to grow by 10% in 2015 on falling oil prices. North America is the largest market for Honda in terms of revenues and its new launches in the entry level luxury cars segment will be its key sales drivers in the region.

Retaining 40% Share In The Global Motorcycle Market.


We estimate the Motorcycles, ATVs and Water Motors division to account for nearly 17% of Honda's valuation. The company's market share in the global motorcycle market increased from nearly 30% in 2011 to approximately 40% in 2014, and we expect it to maintain this market share over our forecast period. We believe as the company expands into various countries and achieves higher penetration, this segment would see tremendous growth in the future.
Market Cap & Market Share:
Honda has a Market Cap of $ 51.4 Billion as of May 2017and has a Market Share which can be depicted by the graph shown below.
Top Brands #22: Pepsi
Founded: 1893; 124 years ago
United States.
Introduction:
Pepsi is a carbonated soft drink produced and manufactured by PepsiCo. which originally was created and developed in 1893 and introduced as Brad's Drink, it was renamed as Pepsi-Cola on August 28, 1898, and then as Pepsi in 1961. It is currently known in North America alternatively as Pepsi-Cola as of 2014.
History:
The original trademark application for Pepsi-Cola was filed on September 23, 1902, with registration approved on June 16, 1903, and in the application's statement, Caleb Bradham describes the trademark. And indicated that the mark was in continuous use for his business since, August 1, 1901. The Pepsi-Cola's description is flavoring syrup for soda water. Finally, their trademark expired on April 15, 1904.
Strategy:
Achieving growth through mergers and acquisitions.


An aggressive pursuit of this strategy, today PepsiCo portfolio comprises 22 brands and each of these brands has generated at least one billion USD in retail sales in 2015.

Forming strategic alliances in the global scale.


Important strategic alliances are formed by PepsiCo at home markets as well. Specifically, by forming a strategic alliance with Starbucks – a global coffee house chain, PepsiCo has been able to claim its share from increasing energy drink market segment.

Focusing on emerging markets.


The year of 2015 witnessed a double-digit growth in the sales of snacks in China and Pakistan and PepsiCo is also strengthening its position in the Middle East. The company has been able to more than double its e-commerce business in China in 2015.

Focusing on organizational culture.


Organizational culture can be defined as "the collection of words, actions, thoughts, and "stuff" that clarifies and reinforces what a company truly values" and the nature of organizational culture directly impacts its performance in short-term and long-term perspectives.

Developing and promoting the idea of One PepsiCo.


This is meant to be facilitated through sharing supply-chain management and infrastructure, operational costs for many brands within PepsiCo portfolio have been decreased.

Innovation in marketing initiatives

.




A wide range of innovative marketing initiatives developed by PepsiCo marketing team include "Do Us a Flavor" campaign that involved consumers submitting flavor ideas, using celebrity endorsement in an innovative manner by attracting a popular singer amongst Pepsi brand target customer segment Beyonce Knowles.
Market Cap & Market Share:
PepsiCo. has a Market Cap of $ 18.2 Billion as of May 2017and has a Market Share which can be depicted by the graph shown below.
Top Brands #23: L'Oréal
Founded: 1909; 108 years ago
Clichy, France.
Introduction:
L'Oréal S.A. is a French cosmetics company headquartered in Clichy, Hauts-de-Seine with a registered office in Paris. It is the world's largest cosmetics company and has developed activities in the field of cosmetics, concentrating on hair color, skin care, sun protection, make-up, perfume and hair care. Furthermore, the company is active in dermatology, toxicology, tissue engineering, and biopharmaceutical research fields and is the top nanotechnology patent-holder in the United States.
History:
L'Oréal's advertising slogan is "Because I'm worth it" which was replaced by "Because you're worth it" in the 2000s. However, in late 2009, the slogan was changed again to "Because we're worth it" following motivation analysis. Maybe, the shift to "we" was made to create stronger consumer involvement in L'Oréal philosophy and lifestyle and provide more consumer satisfaction with L'Oréal products and also owns a Hair and Body products line for kids called L'Oréal Kids, the slogan for which is "Because we're worth it too".
Strategy:
Universalisation
L'Oréal has chosen a unique strategy: Universalisation. It means globalization that captures, understands and respects differences. Differences in desires, needs, and traditions. To offer tailor-made beauty, and meet the aspirations of consumers in every part of the world. L'Oréal is driven by this vision of the world.
Mission:
Beauty for All
Offering all women and men worldwide the best of cosmetics innovation in terms of quality, efficacy, and safety to satisfy all their desires and all their beauty needs in their infinite diversity.
Market Cap & Market Share:
L'Oréal has a Market Cap of $ 107.5 Billion as of May 2017 and has a Market Share which can be depicted by the graph shown below.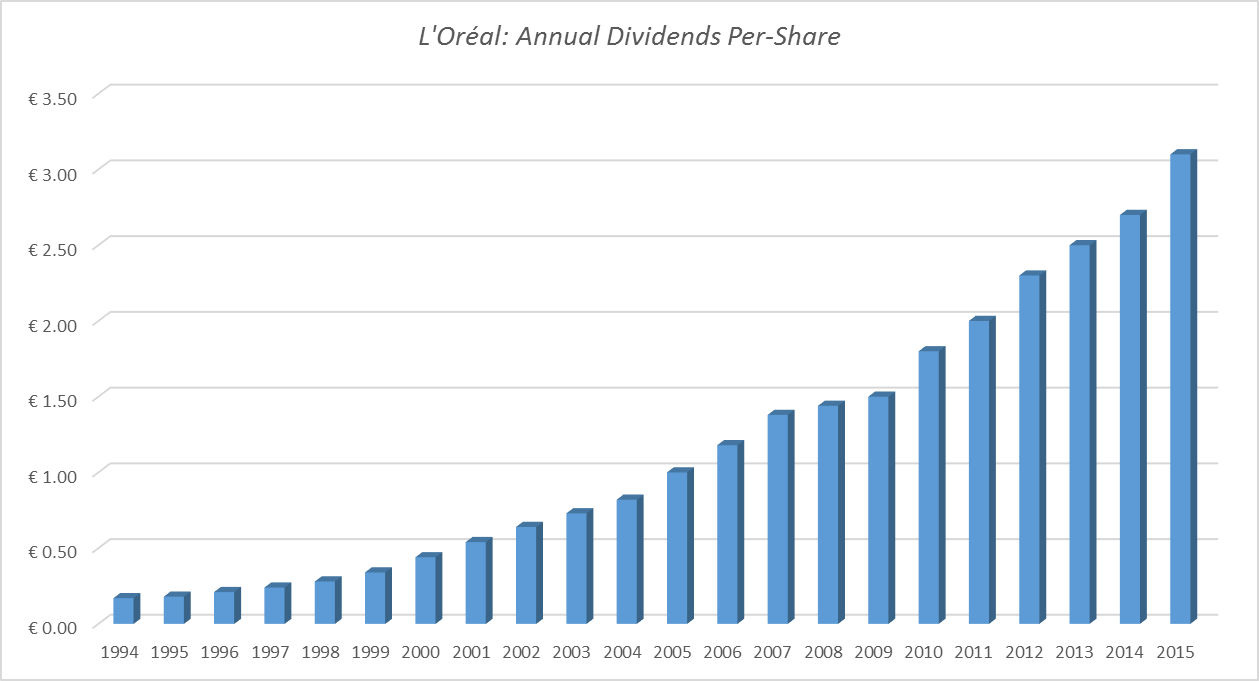 Top Brands #24: Starbucks
Founded: March 1971; 46 years ago
Seattle, Washington, U.S.
Introduction:
Starbucks Corporation is an American coffee company and coffeehouse chain which was founded in Seattle, Washington in 1971. And as of November 2016, it operates 23,768 locations worldwide, including United States, China, Canada, Japan, and South.
History:
The first Starbucks location outside North America opened in Tokyo, Japan, in 1996. However, it entered the U.K. market in 1998 with the $83 million USD acquisition of the then 56-outlet, UK-based Seattle Coffee Company, re-branding all the stores as Starbucks. Further, in September 2002, Starbucks opened its first store in Mexico City.
Strategy:
Growing The Number Of Stores.


Not only is Starbucks concentrating on expanding its footprint, but also changing its store mix. Instead of opening more dine-in restaurants, the coffee giant is concentrating on drive-thrus in the outer edges of urban and suburban areas. In addition, Starbucks is opening up express stores which essentially function as walkthrus in New York, Boston, and Seattle. This strategy is aimed at increasing the company's store penetration. However, a force that may counter the incremental growth from the new store openings is cannibalization.

Elevating The Coffee Experience.


With the coffee market set to grow multi-fold in the next few years, the company is pulling all stops to position itself as the most preferred coffee shop. The following picture gives a glimpse of Starbucks' expanded store portfolio, offering highly customized and elevated experiences. The company is looking at potentially 10 Roasteries, offering different types of coffee experiences: pour-over, siphon, clover, specifically roasted Reserve coffees on-site that you are able to buy from a scoop bar, and interactive experience with bars and baristas.

Creating New Customer Occasions.


Lunch hours, for the company, have been the fastest growing day part for a number of years now. This was driven by improved food offering, more fresh food items around bistro boxes and sandwiches, and strength in its tea platform. Furthermore, Starbucks is launching nitro cold brew in 500 stores by the end of December. All of this is aimed at enticing a greater number of customers to its stores, by offering new and innovative food and beverage options.

Driving At Home Coffee Share & Occasions.


Driving the demand for at-home coffee entails growing the consumer product goods department. CPG mainly consists of packaged coffee and K-Cups. Starbucks is the leader in K-Cups, even though the industry has slowed down significantly from its peak.
Market Cap & Market Share:
Starbucks has a Market Cap of $ 84.6 Billion as of May 2017and has a Market Share which can be depicted by the graph shown below.
Top Brands #25: H & M
Founded: 1947; 70 years ago
Sweden.
Introduction:
H & M Hennes & Mauritz AB is a Swedish multinational clothing-retail company, known for its fast-fashion clothing. And it operates in 62 countries with over 4,000 stores. And, as of 2015, employ around 132,000 people. Also, it is the second largest global clothing retailer, just behind Spain-based Inditex (parent company of Zara).
History:
In 2008, the company announced in a press release that it would begin selling home furnishings which were initially distributed through the company's online catalog. But, there are now H&M Home stores located internationally and it operated 2,325 stores at the end of 2011, and 2,629 stores at the end of August 2012. However, its 3,000th store opened in September 2013 in Chengdu, China.
Strategy:
The H&M group has a strong history in sustainability. Ultimately, they want to make sure that fashion continues to be enjoyed today and for generations to come. But to create a truly sustainable fashion industry that is good for people, communities and the planet, they need to take their work to the next level. Their vision is, therefore to use their size and scale to lead the change towards circular and renewable fashion while being a fair and equal company. This vision applies to every brand in the H&M group, all of which share the same passion for fashion and quality, as well as the ambition to serve their customers in a sustainable way. In other words, they want to make sustainable fashion choices available, attractive and affordable to as many people as possible.
Company motto:
"Our size, scale and influence mean we have both a responsibility to do the right thing and an opportunity to create real lasting change."
Market Cap & Market Share:
H & M has a Market Cap of $ 39.9 Billion as of May 2017 and has a Market Share which can be depicted by the graph shown below.
Top Brands #26: Audi
Founded: 1910; 107 years ago
Neckarsulm, Germany.
Introduction:
Audi is a German automobile manufacturer that designs, engineers, produces, markets and distributes luxury vehicles and is a member of the Volkswagen Group and has its roots at Ingolstadt, Bavaria, Germany. Audi-branded vehicles are producing in nine production facilities worldwide. While Audi-USA had used the slogan "Truth in Engineering" from 2007 to 2016, and have not used the slogan since 2016.
History:
August Horch left the Audiwerke in 1920 for a high position at the ministry of transport, but he was still involved with Audi as a member of the board of trustees. Further, in September 1921, Audi became the first German car manufacturer to present a production car, the Audi Type K, with left-handed drive. Left-hand drive spread and established dominance during the 1920s because it provided a better view of oncoming traffic, making overtaking safer.
Strategy:
We are digitalizing our processes and creating a platform for integrated, connected premium mobility and digital services. Digitalization is radically changing our customers' everyday lives. They expect all areas of their lives to be connected – and the car is becoming part of their connected environment. Customers want to be "always on" – as well as and especially when in the car.
We stand for sustainability in our vehicles and services throughout the entire value chain. To us, sustainability means future viability. With sustainable products and services, we want to provide our customers with individual premium mobility that copes with the pressing challenges of the future: resource scarcity, environmental destruction and climate change.
By working together with cities worldwide we ensure access to individual, city-friendly premium mobility. The share of the global population living in cities is growing steadily. Major cities are drivers of the economy and innovation. But increasing urbanization accelerates urban density and the city infrastructure reaches its limits of capacity. As a result, space becomes the new gold in the city. This leads to a paradigm shift – away from the car-friendly city and towards city-friendly mobility.
Market Cap & Market Share:
Audi has a Market Cap of $ 14.1 Billion and has a Market Share which can be depicted by the graph shown below.
Top Brands #27: Frito-Lay
Founded: September, 1961; 55 years ago
Plano, Texas, U.S.
Introduction:
Frito-Lay, Inc. is an American subsidiary of PepsiCo that manufactures, markets and sells corn chips, potato chips and other snack foods. The primary snack food brands produced under the Frito-Lay name include Fritos corn chips, Cheetos cheese-flavored snacks, Doritos and Tostitos tortilla chips, Lay's and Ruffles potato chips, Rold Gold pretzels and Walkers potato crisps (in the UK and Ireland), each of which generated annual worldwide sales over $1 billion in 2009.
History:
In 1945, the Frito Company granted the H.W. Lay & Company an exclusive franchise to manufacture and distribute Fritos in the Southeast. And the two companies worked toward national distribution and developed a close business affiliation. However, in September 1961, The Frito Company and H.W. Lay & Company merged to become Frito-Lay, Inc., combining their headquarters in Dallas, Texas. As a result, at this point, the company's annual revenues totaled $127 million, largely generated from sales of its four main brands at the time: Fritos, Lays, Cheetos and Ruffles.
Strategy:
Build a strong home country base.
Identify and deliver the key factors for success in the market place.
Develop a deep understanding of each target country.
Launch the product range.
Building the country team.
Market Cap & Market Share:
Frito- Lay has a Market Cap of $ 13.6 Billion as of May 2017.
Top Brands #28: IKEA
Founded: 1943; 74 years ago
Delft, Netherlands.
Introduction:
IKEA is a multinational group, headquartered in the Netherlands that designs and sells ready-to-assemble furniture, kitchen appliances and home accessories. Also, it has been the world's largest furniture retailer since at least 2008 which was founded in Sweden in 1943. And as of December 2016, IKEA owns and operates 392 stores in 48 countries.
History:
IKEA began constructing its first store in India on 11 August 2016 and its 400,000 sq ft store in Hyderabad is being built at a cost of ₹7 billion (US$110 million) and is scheduled to open in early 2018. Further, the company began construction of its second Indian store at Navi Mumbai, Maharashtra on 18 May 2017. And, it is scheduled to open in January 2019. Also, it plans to open 5 stores in the state of Maharashtra and also build a distribution center in Pune.
Strategy:
Solving the worst part of buying furniture.

Before Ikea existed, people saw furniture as an investment for the next 20 years. This resulted in a lot of anxiety and indecision, according to Shoulberg. "They created products that were nicely designed, if not particularly durable, that were intended to be used immediately… and disposed of when they wore out or, more likely, when the user had moved on to a different taste level or purchasing strata," he writes. "It's a seminal change in the home business and one that conventional furniture stores are still trying to come to grips with."

Hitting the right demographic.


Ikea resonates with young people, according to Shoulberg. Also, the products are clean, with simple aesthetic and "whimsical" names. Ikea is also known for paying workers a living wage and being transparent about the production process. "They have Gen Y written all over them," he says.

Not expensive, but not too cheap.


Ikea's price point is perfect, according to Shoulberg. While prices are cheaper at deep discounters like Aldi, shoppers feel they are getting a good value at Ikea. Still, Ikea is much cheaper than competitors like West Elm and Bed, Bath & Beyond.

Stores are a destination.


As e-commerce becomes more popular, shoppers need incentive to come into stores. With its elaborate showroom and cafeteria, Ikea has become a unique destination for shoppers. While many retailers enter shopping centers hoping for traffic, Ikea is a standalone store that shoppers seek out with a specific goal in mind. "There is no mistaking why you are there," Shoulberg says.
Market Cap & Market Share:
Ikea has a Market Cap of $ 13.5 Billion as of May 2017 and has a Market Share which can be depicted by the graph shown below.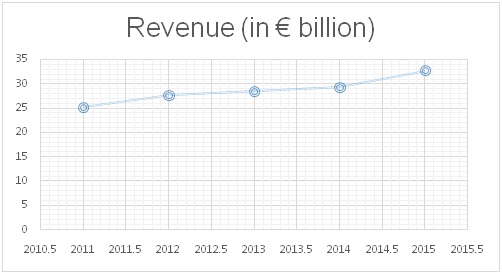 Top Brands #29: HP Inc.
Founded: January 1939; 78 years ago
Palo Alto, California, U.S.
Introduction:
HP Inc. (also known simply as HP and stylized as hp) is an American technology company and is the legal successor of Hewlett-Packard, after the corporate spin-off of Hewlett Packard Enterprise on November 1, 2015. It develops personal computers (PCs) as well as printers and related supplies. Further, in 2016, HP announced a focus on consumers who upgrade their computers frequently and spend more money on games and released the Omen brand of laptops and desktops. HP released the gamer-centric Omen line of laptops and desktops targeted at mid-range consumers.
History:




In May 2015, the company announced it would be selling its controlling 51 percent stake in its Chinese data-networking business to Tsinghua Unigroup for a fee of at least $2.4 billion. However, on November 1, 2015, as previously announced, Hewlett-Packard legally ceased to exist and split into two companies, HP Inc. and Hewlett Packard Enterprise. As a result, HP Inc. is the legal successor of the old Hewlett-Packard; the split was structured so that Hewlett-Packard changed its name to HP Inc. and spun off Hewlett Packard Enterprise as a new publicly traded company.
Strategy:
After the merger the company is working on the following strategies to excel in the Silicon Valley business:
The new server architecture uses lots of small processors to deliver the same computing power with drastically reduced energy consumption. HP hopes Moonshot will allow it to grab market share from its less-energy-efficient competitors.
Software-defined networking. This is one of the fastest-growing segments of the networking space. It's the practice of using software and virtualization technologies to replace specialized networking hardware. HP actually has some very strong offerings in this area, all of which are very complementary to Moonshot.
Android tablets. HP needs to have some sort of tablet product in the market for its personal systems division to stay relevant. It's Slate 7 — Mobile OS Android — looks to be very competitive with other Android tablets on the market, and at $169, it's priced to move.
Market Cap & Market Share:
HP has a Market Cap of $ 29.4 Billion as of May 2017 and has a Market Share which can be depicted by the graph shown below.
Top Brands #30: Hermès

Founded: 1837; 180 years ago
Paris, France.
Introduction:
Hermès International S.A., Hermes of Paris, or simply Hermès is a French high fashion luxury goods manufacturer established in 1837. Also, it specializes in leather, lifestyle accessories, home furnishings, perfumery, jewelry, watches and ready-to-wear and its logo, since the 1950s, is a Duc carriage with horse. Nadège Vanhee-Cybulski is the current creative director.
History:
From the 1980s, tableware became a strong segment of the firm and, overall, the collection of Hermès goods expanded in 1990 to include over 30,000 pieces with new materials used in the collection included porcelain and crystal. Hermès relocated its workshops and design studios to Pantin, just outside Paris and by June 1993 and possibly a grave mistake, Hermès had gone public on the Paris Bourse (stock exchange). At the time, the equity sale generated great excitement.
Strategy:
The Hermès' brand philosophy can possibly be summarised by a single sentence quote from former CEO Jean-Louis Dumas – "We don't have a policy of image, we have a policy of product".The brand philosophy is deeply entrenched in the platforms of "quality" and "refinement". It is for these very principles that the brand has always shunned mass production, manufacturing lines and outsourcing. According to Hermès, each and every product coming out under the brand's name should reflect the hard work put into it by the artisan. According to current CEO Axel Dumas, the main strength of the Hermès brand is the love for craftsmanship. The most critical aspect is that these principles around the brand have remained firm in the company's evolution in its close to 180-year-old history.
Market Cap & Market Share:
Hermès has a Market Cap of $ 50.3 Billion.
Top Brands #31: Gucci
Founded: 1921; 96 years ago
Florence, Italy.
Introduction:
Gucci is an Italian luxury brand of fashion and leather goods, part of the Gucci Group. It is owned by the French holding company Kering and was founded by Guccio Gucci in Florence in 1921. Also, it operates in about 278 directly operated stores worldwide as of September 2009. And, it wholesales its products through franchisees and upscale department stores. Finally, in the year 2013, the brand was valued at US$12.1 billion, with sales of US$4.7 billion.
History:
In June 2012, Gucci won a trademark lawsuit against Guess with an award of $4.7 million in damages. Further, on 16 October 2013, Gucci won a trademark counterfeiting and cyber squatting lawsuit, in US federal district court in Fort Lauderdale, Florida, against several online businesses. Gucci won a permanent injunction, the "immediate surrender to Gucci of 155 domain names used in the counterfeiting operation", and an award of USD $144.2 million, which includes interest.
Strategy:
Creating organic digital buzz.


At a pinnacle moment in Beyoncé's hour-long visual album "Lemonade," she's filmed standing in front of a house she just set on fire. In the shot, she's wearing a yellow tapestry Gucci suit. Another Gucci design, this time a patterned dress, appeared in Beyoncé's video for "Formation." When Lady Gaga sang the National Anthem at the 2016 Super Bowl, her patriotic jacket, pants and heels were all designed by Alessandro Michele. Similar versions of a Spring 2016 Gucci dress — multicolored ruffles topped with cartoonishly exaggerated bows, designed by Michele — dominated the season's magazine covers and late night talk show appearances, as seen on Florence Welsh, Dakota Johnson, Lily James, and more.
"If the story you're selling and the dream you're trying to create doesn't relate to popular culture and people at large, your channels are not going to drive growth," said Schatzberg. "Gucci has been exceptional at letting the people come to it." Gucci's own social media following demonstrates dedication to the medium. It joined Snapchat last year, and on Instagram, the brand has 8.3 million followers. But it doesn't bend over backward to prove it's a digital brand.
Building digital inspiration.


Gucci's e-commerce store puts its most recent ready-to-wear collections on sale alongside its lower-priced items like handbags, shoes, and accessories. (While Gucci announced in April that it would be combining its men's wear collections with its women's, it will still put items on sale six months following the runway show.) Shopping Gucci online is an experience that mirrors its runways: each ready-to-wear look is sold as pieces of the outfit that appeared on the catwalk.
"They've tapped into something that is emblematic," said Schatzberg. "They have brought to life their world — it's curated in a way that it represents the life of the Gucci woman in a very smart and subtle way, while still making the consumer feel that they want to live in this world."
The site manages to sell both the Gucci brand — through visually rich imagery, some video and its content page, 'The Agenda' — without sacrificing functionality required to sell a product.
Market Cap & Market Share:
Gucci has a Market Cap of $ 12.7 Billion as of May 2017.
Top Brands #32: Siemens
Founded: October 1847; 169 years ago
Berlin, Kingdom of Prussia.
Introduction:
Siemens AG is a German conglomerate company headquartered in Berlin and Munich and the largest industrial manufacturing company in Europe with branch offices abroad. Also, it has the principal divisions of the company are Industry, Energy, Healthcare (Siemens Healthineers), and Infrastructure & Cities, which represent the main activities of the company. Further, the company is a prominent maker of medical diagnostics equipment and its medical health-care division, which generates about 12 percent of the company's total sales, is its second-most profitable unit, after the industrial automation division.
History:
In 2003, Siemens acquired the flow division of Danfoss and incorporated it into the Automation and Drives division. Also, in 2003 Siemens acquired IndX software (real-time data organization and presentation). And in the same year in an unrelated development, Siemens reopened its office in Kabul. Further, in 2003 agreed to buy Alstom Industrial Turbines; a manufacturer of small, medium and industrial gas turbines for €1.1 billion. And on 11 February 2003, Siemens planned to shorten phones' shelf life by bringing out annual Xelibri lines, with new devices launched as spring -summer and autumn-winter collections. Later on 7 March 2003, the company announced that it planned to gain 10 per cent of the mainland China market for handsets.
Strategy:
The strategy of this company is always pointing towards growth. They target a planned growth at the start of the month and try their best to achieve it by the end of the time frame fixed. This is the only reason they have survived all the financial tsunamis and other financial crisis throughout their growth period.
Market Cap & Market Share:
Siemens has a Market Cap of $ 109.8 Billion as of May 2017 and their Market Share can be depicted by the graph shown below.
Top Brands #33: Zara
Founded: May 1974; 43 years ago
Artiexo, Spain
Introduction:
Zara is a Spanish clothing and accessories retailer based in Arteixo, Galicia which was founded in 1975 by Amancio Ortega and Rosalía Mera. Also, it is the main brand of the Inditex group, the world's largest apparel retailer which also owns brands such as Massimo Dutti, Pull and Bear, Bershka, Stradivarius, Oysho, Zara Home, and Uterqüe. Zara as of 2017 manages up to 20 clothing collections a year.
History:
Amancio Ortega opened the first Zara store in 1975 in downtown A Coruña, Galicia, Spain. Ortega initially named the store Zorba after the classic film Zorba the Greek, but after learning there was a bar with the same name two blocks away, they rearranged the letters molded for the sign to 'Zara.' Also, it is believed that the extra 'a' came from an additional set of letters that had been made for the company. The first store featured low-priced lookalike products of popular, higher-end clothing fashions introduced for the use of RFID technology in its stores in 2014. And, the RFID chips are located in the security tags which are removed from clothing when it is purchased. And also can be reused which allows the company to quickly take inventory by detecting radio signals from the RFID tags.
Strategy:
Zara has focused teams of designers and product managers. Also, they oversee the design, sourcing, and production of a specific classification such as dresses or women's sportswear. They are responsible for both the initial collection and in-season response. Importantly to its success, Zara produces where it sells. This achieves short lead times for new fashion ideas. Also today, Zara can replenish existing items in as little as two weeks. The company spends almost nothing on advertising and uses the savings to support higher cost of producing in Spain. This enables the company to produce what the customers want. The tight integration of design, planning, merchandising and production in La Coruna enables the company to be flexible and therefore able to respond quickly to any market need. Zara's business success with its flexible approach is demonstrated in its stock market success as well.
Market Cap & Market Share:
Zara has a Market Cap of $ 11.3 Billion.
Top Brands #34: Nestle
Founded:1905; 112 years ago
Vevey, Vaud, Switzerland.
Introduction:
Nestlé S.A. is a Swiss transnational food and drink company headquartered in Vevey, Vaud, Switzerland. Further, it has been the largest food company in the world, measured by revenues and other metrics, for 2014, 2015, and 2016. Furthermore, its products include baby food, medical food, bottled water, breakfast cereals, coffee and tea, confectionery, dairy products, ice cream, frozen food, pet foods, and snacks however it has 447 factories, operates in 194 countries, and employs around 339,000 people. And, is one of the main shareholders of L'Oreal, the world's largest cosmetics company.
History:
In 1904, François-Louis Cailler, Charles Amédée Kohler, Daniel Peter, and Henri Nestlé participated in the creation and development of Swiss chocolate, marketing the first chocolate – milk Nestlé. And in 1905, the companies merged to become the Nestlé and Anglo-Swiss Condensed Milk Company, retaining that name until 1947 when the name 'Nestlé Alimentana SA' was taken as a result of the acquisition of Fabrique de Produits Maggi SA (founded 1884) and its holding company, Alimentana SA, of Kempttal, Switzerland. Maggi was a major manufacturer of soup mixes and related foodstuffs. The company's current name was adopted in 1977.
Strategy:
Nestlé Strategic Roadmap
The Nestlé Strategic Roadmap guides us in these turbulent times. The glue is our purpose and values, and our culture. The roadmap says what we want to be as a company, what we want to leverage as competitive advantages to fuel growth, where we want to grow and how we will do that efficiently, effectively and responsibly. It drives internal alignment behind our goals.
Market Cap & Market Share:
Nestle has a Market Cap of $ 229.5 Billion as of May 2017.
Top Brands #35: eBay
Founded: September 1995; 21 years ago
San Jose, California
Introduction:
eBay Inc. is a multinational e-commerce corporation, facilitating online consumer-to-consumer and business-to-consumer sales headquartered in San Jose, California. It was founded by Pierre Omidyar in 1995 and became a notable success story of the dot-com bubble. Today it is a multibillion-dollar business with operations in about 30 countries.
History:
The AuctionWeb was founded in California on September 3, 1995, by French-born Iranian-American computer programmer Pierre Omidyar as part of a larger personal site. However, in 1997, the company received $6.7 million in funding from the venture capital firm Benchmark Capital. Meg Whitman was hired as eBay President and CEO in March 1998 and at the time, the company had 30 employees, half a million users and revenues of $4.7 million in the United States
Strategy:
Feedback and Detailed Seller Ratings.


The key to getting positive feedback and ratings is excellent customer service. Always represent your item accurately and honestly. Further, make your terms of sale easy to find and understand, especially concerning payment terms, shipping, and returns. Also, respond to questions quickly, be patient and courteous—and be sure to leave positive feedback to encourage your buyers to do the same.

Do your research.


Before listing, learn all about how eBay displays search results and find out if your item does best in a Fixed Price format or an Auction-style listing. And, after listing, use the Listing Analytics app to get insight into the visibility, clicks and sales your listings are generating. Also, learn about your best and worst performers and revise listings right from the app to maximize sales. Detailed business analysis sets the most successful sellers apart.

Encourage Multiple Purchases.


Offer combined shipping discounts to drive additional sales. Also, encourage buyers to purchase multiple items by offering discounts on multiple items. Or, use Markdown Manager for your Store Inventory or Fixed Price listings to create a limited time sale or free shipping to create a sense of purchase urgency. Also, use our new multi-variation listing format to create one listing showing all the sizes and colors you have of a single item.

Open an eBay Store

.




Showcase your listings in a fully customizable eBay Store and get special access to advanced design, marketing, and reporting features plus dedicated toll-free customer support! You'll get a powerful suite of tools to help you build, manage, promote and track your business on eBay when you open an eBay Store. And in addition, Premium and Anchor Stores receive free pictures for their listings and many additional perks such as Selling Manager Pro for free.

Save time with Seller Tools

.




Whether you sell ten, a hundred, or thousands of items, eBay seller tools can streamline your work from start to finish. List more and automate your selling process to increase your efficiency, maximize sales, and increase profits. Start saving time by automating some of your everyday tasks using Selling Manager and Turbo Lister. Both are free. More advanced tools are available as you grow. New applications by third parties are available directly in the applications tab of Selling Manager and Selling Manager Pro.

Drive More Traffic to your Listings

.




Increase your visibility among Internet shoppers to get more bids and boost your final selling prices. Optimize your listings for search engines by using keywords in your title and description. Share your expertise and drive additional traffic to your listings by customizing your My World profile and writing Reviews & Guides that feature your top-selling products—it's easy, effective, and free.
Market Cap & Market Share:
eBay has a Market Cap of $ 36.6 Billion as of May 2017 and has a Market Share which can be depicted by the graph shown below.
Top Brands #36: Danone
Founded: 1919; 98 years ago
Barcelona, Spain.
Introduction:
Danone is a French multinational food-products corporation based in Paris. Further, it has four business lines: Fresh Dairy products, Waters, Early Life Nutrition and Medical Nutrition due to which it is present in over 130 markets and generated sales of €22.4 billion in 2015, with more than half in emerging countries. And in 2015, Fresh dairy products represent 50% of the group's total sales, Early Life Nutrition 22%, Waters 21%, and Medical Nutrition 7%.
History:
The original company bearing the corporate name was founded in 1919 by Isaac Carasso, from Carasso family of Salonica, Ottoman Empire, in Barcelona, Spain as a small factory producing yogurt. And the brand was named Danone after Danon, the nickname of his son Daniel Carasso. Further, in 1951, Daniel Carasso returned to Paris to manage the family's businesses in France and Spain, and the American business was sold to Beatrice Foods in 1959. However, it was repurchased by Danone in 1981, in Europe. And in 1967, Danone merged with Gervais, the leading fresh cheese producer in France, and became Gervais Danone.
Strategy:
Quality (packaging, structure)
Variety of product line
Development of new products & innovation.
Advertising (attracts kids)
Additional marketing discounts
High pricing strategy
Street marketing & viral marketing
Renewable packaging
Placement of healthy products
Market Cap and Market Share:
Danone has a Market Cap of $ 42 Billion as of May 2017 and the Market Share can be depicted from the graph shown below.
Top Brands #37: Porsche
Founded: 1931; 86 years ago
Stuttgart, Germany.
Introduction:
Dr. Ing. h.c. F. Porsche AG, usually shortened to Porsche AG, is a German automobile manufacturer specializing in high-performance sports cars, SUVs and sedans headquartered in Stuttgart. And, it is owned by Volkswagen AG, which is itself majority-owned by Porsche Automobil Holding SE and its current lineup includes the 718 Boxster/Cayman, 911, Panamera, Macan, and Cayenne.
History:
One of the first assignments the new company received was from the German government to design a car for the person that is a "Volkswagen" which resulted in the Volkswagen Beetle, one of the most successful car designs of all time. The Porsche 64 was developed in 1939 using many components from the Beetle.
During World War II, Volkswagen production turned to the military version of the Volkswagen Beetle, the Kübelwagen, 52,000 produced, and Schwimmwagen, 15,584 produced. And also, it produced several designs for heavy tanks during the war, losing out to Henschel & Son in both contracts that ultimately led to the Tiger I and the Tiger II.
Strategy:
Shaping the future of the sports car – this is the theme of Strategy 2025. At the heart of the strategy is their future product portfolio. The sports car of the future will blend the history and values of the Porsche brand with innovative technologies, while at the same time ensuring sustainability. In achieving this, topics such as electromobility, digitalization, and connectivity will play an important role. Embracing these topics will allow them to shape the exclusive and sporty mobility of tomorrow. Nevertheless, with all the innovations and modifications in front of them, one thing remains constant: Anything that carries the Porsche crest will also feature the excellent quality that is synonymous with Porsche. The company's main objective is to achieve value-generating growth.
Porsche has a Market Cap of $ 9.6 Billion as of May 2017 and has a Market Cap which can be depicted by the graph shown below.
Top Brands #38: Cartier (Jeweler)
Founded: 1847; 170 years ago
Paris, France.
Introduction:
Société Cartier is a French luxury goods conglomerate company which designs, manufactures, distributes and sells jewelry and watches. And, is well known for its jewelry and wrist watches, including the "Bestiary". Also, the diamond necklace created for Bhupinder Singh the Maharaja of Patiala and the "Santos" wristwatch of 1904.
History:
In 1904, the Brazilian pioneer aviator, Alberto Santos-Dumont complained to his friend Louis Cartier of the unreliability and impracticality of using pocket watches while flying and it designed a flat wristwatch with a distinctive square bezel. Further, this watch was liked by not only Santos-Dumont but also many other customers and thus, the "Santos" was born.
Strategy:
Targeting consumers on the basis of gender:
As everyone knows women are biggest consumers of gold and when it comes to marketing strategy companies target their consumers based on the amount of consumption. Also, females comprise the biggest consumer group for luxury goods and accessories in China. However, Cartier says it not only considers what female consumers are willing to buy when marketing its products but also how they think and what they do. And, it recently launched a program called 'Cartier Women's Initiative Awards' aiming at expressing the brand's support to female entrepreneurs worldwide.
Market Cap and Market Share:
Cartier has a market cap of $ 9.3 Billion as of May 2017 and has a Market Share which can be depicted by the graph shown below.
Top Brands #39: Kraft Foods Group, Inc.
Founded: October 2012
Illinois, U.S.
Introduction:
Kraft Foods Group, Inc. was an American manufacturing and processing conglomerate headquartered in the Chicago suburb of Northfield, Illinois which markets many brands in more than 170 countries and 12 of its brands.As a result, having an annual earning of more than $1 billion worldwide: Cadbury, Jacobs, Kraft, Lefèvre-Utile, Maxwell House, Milka, Nabisco, Oreo, Oscar Mayer, Philadelphia, Trident, Tang. Forty of its brands are at least a century old.
History:
On March 25, 2015, Kraft Foods Group Inc. announced that it would merge with the H.J. Heinz Company, owned by 3G Capital and Berkshire Hathaway Inc, to form the world's fifth-largest food and beverage company. And, its shares rose about 17 percent in premarket trading after the announcement of the deal, which will bring Heinz back to the public market following its takeover two years ago.
Strategy:
Unique Combination of Snacks and Heritage Brands.


With the acquisition of Cadbury earlier this year, Kraft Foods became the undisputed world leader in Snacks, a high-growth, the high-margin category that now accounts for more than half of the company's total revenue. However, the company has an exceptional portfolio of global Snacks power brands – led by Milka and Cadbury chocolates, Oreo and LU biscuits and Trident gum – with leading market shares in every major region, a full pipeline of innovation and a clear opportunity to grow its presence in the point-of-purchase "hot zone." Kraft Foods now offers dozens of brands of chocolate, gum, candy, and snack-size cookies, crackers, and nuts through multiple distribution channels, from traditional groceries to convenience stores.

Financial Transformation.


The combination of Kraft Foods and Cadbury provides the scale necessary to grow sales and distribution in new and existing markets, delivering $1 billion in incremental revenue synergies – in addition to $750 million in cost synergies – by 2013. Further, more than half of Kraft Foods' revenue now comes from markets outside of North America, such as Brazil, China, India, and Mexico, where GDP and demand growth are strongest. Accordingly, by 2013, the proportion of business in Developing Markets will increase from a quarter of total revenue to roughly one-third. Additional savings over the next three years from procurement, manufacturing, and logistics will drive productivity gains in excess of 4 percent of the cost of goods sold. These productivity gains, combined with flat overhead growth and pricing to offset input costs, will contribute to the expansion of gross margin.
Market Share and Market Cap:
Kraft has a Market Cap of $ 9.2 Billion as of May 2017 and has a Market Share which can be depicted by the graph shown below.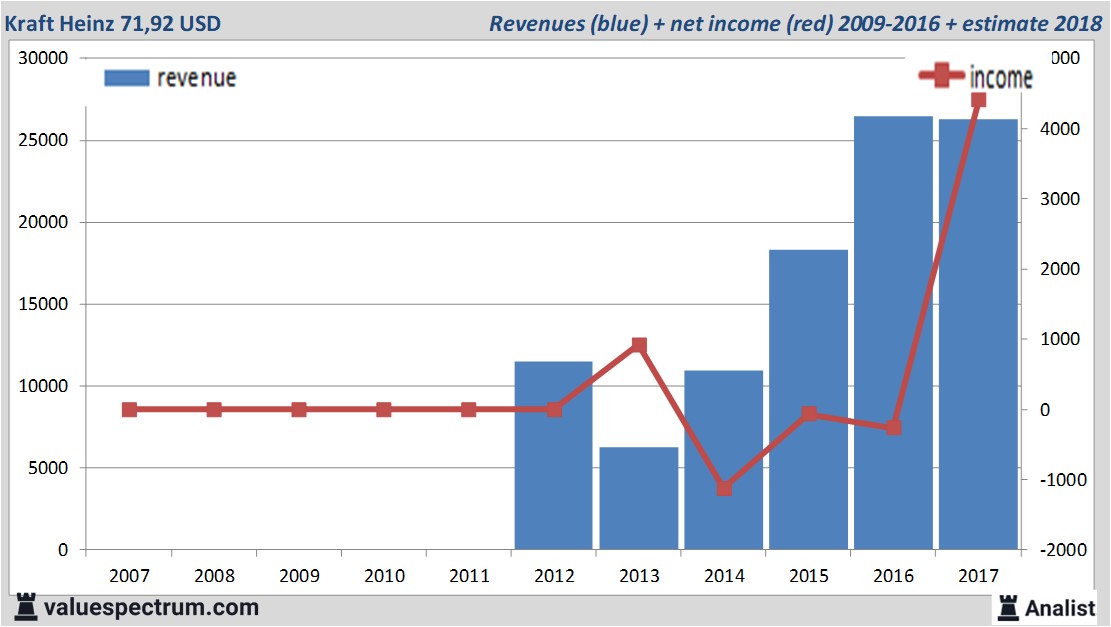 Top Brands #40: Lexus

Founded: 1989; 28 years ago
Nagoya, Japan.
Introduction:
Lexus is the luxury vehicle division of Japanese car maker Toyota. And, it is marketed in more than 70 countries and territories worldwide and has become Japan's largest-selling make of premium cars. However, in March 2016, Lexus announced that it will be producing a new flagship vehicle: the two-door LC 500 which will be produced for late 2017 in a V8 version putting out 467 horsepower. The LC 500h, a V6 hybrid variant, could potentially become available in late 2017 or early 2018.
History:

In 1983, Toyota chairman Eiji Toyoda issued a challenge to build the world's best car. And the project, code-named F1 developed the Lexus LS 400 to expand Toyota's product line in the premium segment which followed the Toyota Supra sports car and the premium Toyota Mark II models. Both the Supra and Mark II were rear-wheel drive cars with a powerful inline-six engine.
Strategy:
Gaining Lost Ground.


The U.S. is the biggest market for luxury cars in the world and one of Toyota's biggest regional markets. Especially, Lexus has always been popular with American consumers and sales of the luxury car brand peaked at just over 329,000 units in 2007. Also, the brand led the U.S. luxury car market for 11 years straight before being knocked off its perch by Mercedes-Benz and BMW in 2011 after a Tsunami and an earthquake hit production in Japan. Now, however, it seems that Toyota is regaining its grip. Lexus reported 29,671 units sold for the Month of May, implying a 14.5% improvement over the same month in the previous calendar year. And, for the first five months of the year, Lexus sales came in just short of 133,000 units, a 16.2% year-over-year increase.

Setting Itself Apart.


The last part is important and needs to be elaborated upon. Due to the high profitability of luxury cars, most auto companies have pursued a strategy of producing a cheaper entry-level vehicle in order to gain sales from consumers who want to purchase luxury vehicles but aren't quite prepared to pay luxury vehicle prices. Mercedes started this trend in 2013 with the introduction of the CLA, a luxury car that could be bought for close to $30,000. Volkswagen followed the trend with the introduction of the Audi A3 last year. Both these cars brought new buyers to these companies and allowed them to grow their unit sales without having to poach them off other car companies.
Market Share and Market Cap:
Lexus has a Market Cap of $ 9.1 Billion.
Top Brands #41: Rolex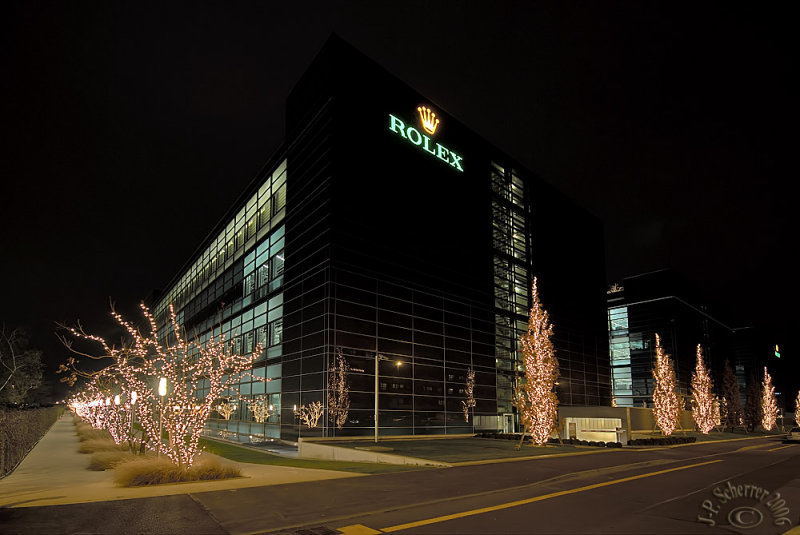 Founded:1905; 112 years ago
London, United Kingdom.
Introduction:
Rolex is a Swiss luxury watchmaker and its subsidiary Montres Tudor SA design, manufacture, distribute and service wristwatches sold under the Rolex and Tudor brands. And, the company is owned by the Hans Wilsdorf Foundation, a family private trust which does not pay corporate tax.
History:
Rolex made the following innovations with the wristwatch
waterproof wristwatch namely "Oyster", 1926.
with an automatically changing date on the dial namely Rolex Datejustin 1945.
case waterproof to 100 m (330 ft) namely Rolex Oyster Perpetual Submarinerin 1953.
to show two time zones at once namely Rolex GMT Masterin 1954.
with an automatically changing day and date on the dial namely Rolex Day-Date in
The first watchmaker to earn chronometer certification for a wristwatch in 1910.
Strategy:
Innovation after innovation.



 Rolex's status is no accident. Actual innovation in the watch making field is what propels Rolex to where they are now. To cement its status, Rolex invented: the first waterproof case, the first self-winding watch, the first watch with a date, and (arguably) one of the first driving chronographs. Before watches became the luxury item they are known as today, they were tools. And, these innovations have made these watches much more usable. Also, the self-winding mechanism enables the wearer to avoid having to wind the watch every night, a waterproof case allows a diver to take the watch down with them and time their dives, and a driving chronograph allows race car drivers to time their laps with precision. And, these innovations also make it easier to wear the watch every day.
A reputation for quality.


On top of these innovations in watch making in the first half of the 1900s, Rolex developed a reputation for reliability. And, in order for all of these innovations to function, and for the watches to operate as the tools they were intended to be, the watches had to be the best. Also, it's important to remember that these were not simply luxury items as they are viewed today. And, if you were a navy diver and you wanted something that would simply last forever and was a tool, and would survive going to 100 meters, you bought a Rolex."Because it just works."

Swimmer tested, swimmer approved.


Innovation and quality are great – but it does you no good unless potential customers are aware of it. Further, in 1927, Wilsdorf approached Mercedes Gleitze, the first woman to swim the English Channel, and asked her to wear the new Rolex Oyster watch, complete with waterproof case. Also, the swimmer agreed and wore it around her neck during an attempt to swim the channel. Though she didn't actually complete the swim on that attempt, Gleitze's celebrity status catapulted Rolex's name into the public consciousness. And, Rolex was able to talk up the fact that the watch kept time even after being submerged in cold water for hours. This greatly increased brand awareness and the public's opinion of Rolex's quality. Also, Rolex has used images of women swimming while wearing their watches in its advertising, even as recently as 2010.
Market Share and Market Cap:
Rolex has a Market Cap of $ 8.7 Billion as of May 2017.
Top Brands #42: Red Bull
Founded: 1987; 30 years ago
Thailand.
Introduction:
Red Bull is an energy drink sold by Austrian company Red Bull GmbH, created in 1987. And, it has the highest market share of any energy drink in the world, with 5.387 billion cans sold in 2013
History:
The Red Bull company slogan was "Red Bull gives you wings", prior to a class action lawsuit related to the benefits of the drink in 2014. Rather than following a traditional approach to mass marketing, Red Bull has generated awareness and created a seductive 'brand myth' through proprietary extreme sports event series such as Red Bull Cliff Diving World Series, Red Bull Air Race, Red Bull Crashed Ice and stand-out stunts such as the Stratos space diving project.
Strategy:
If someone talks about the success of Red Bull the whole credit goes to the marketing and advertisements made by them as even the founder mentioned that "Red Bull is an energy drink that doesn't do well in taste tests. Some say it's too sweet. Whereas, others just shake their heads, saying, "No." Its contents are not patented, and all the ingredients are listed on the outside of the slim silver can. Yet, Red Bull has a 70 to 90 percent market share in over 100 countries worldwide. And during the past 15 years, the drink has been copied by more than 100 competitors, but such companies as Coca-Cola and Anheuser-Busch have been unable to take market share away from Red Bull. "
Market Cap & Market Share:
Red Bull has a Market Cap of $ 8.7 Billion.
Top Brands #43: Netflix
Founded: August 29, 1979
Scotts Valley, California, U.S.
Introduction:
Netflix is an American entertainment company founded by Reed Hastings and Marc Randolph on August 29, 1997, in Scotts Valley, California which specializes in and provides streaming media and video-on-demand online and DVD by mail. However, in 2013, Netflix expanded into film and television production, as well as online distribution.
History:
Hastings considered and rejected VHS tapes as too expensive to stock and too delicate to ship and when they heard about DVDs, which were available in only a few markets in 1997, they tested the concept of selling or renting DVDs by mail by mailing a compact disc to Hastings' house in Santa Cruz. And when the disc arrived intact, they decided to take on the $16 billion home video sales and rental industry. Whereas, officially Netflix was launched on April 14, 1998, with only 30 employees and 925 DVDs available through the pay-per-rent model with rates and due dates that were similar to its bricks-and-mortar rival, Blockbuster.
Strategy:
1. Fill the Gap.
Netflix founder Reed Hastings explains the origins of Netflix in terms many of us can relate to. Hastings had a lot of videos overdue and was facing a big fat fine – a fine so large; he was embarrassed to tell his wife about it! He couldn't believe that this was the best way for people to borrow movies. His solution was to come up with a business model that let people keep the videos as long as they liked – as long as they paid a flat fee every month. Virtually every successful business is based on satisfying some currently unmet need in the market.
2. Think Strategic Partnerships.
Strategic partnerships can be a win-win for both sides and for Netflix, a partnership with Apple is one such example as Netflix allowed the owners of the Apple TV set-top box to sign up for Netflix directly. Further, they could even pay for the service through their iTunes accounts and for Netflix, it was an opportunity to access Apple's large customer base. Whereas, for Apple, it was a chance to provide their customers with more content in a convenient way. A win/win/win approach…
3. Be Prepared.
Much has been made of Netflix's decision to offer streaming. What is less well known, however, is how long it has taken consumers to catch up with the company's vision. As Hastings notes: "In 1997, we said that 50% of the business would be from streaming by 2002. It was zero. In 2002, we said that 50% of the business would be from streaming by 2007. It was zero… Now streaming has exploded… We were waiting for all these years. Then we were in the right place at the right time." As Netflix shows, being in the right place at the right time has as much to do with preparation as it does to do with luck.
4. Think Recurring Incomes.
One of Reed's inspirations for Netflix came from the gym he belonged to… The gym only had to attract a customer once, but it could continue to charge customer's every month. As long as a business is giving the customer something they want, subscription-based buyers will stay on board. The fruits of this business model were shown recently when Netflix was able to raise their prices by just a $1 a month, but have an outsized impact on their profits. Because Netflix was offering a great product that customers wanted, people were willing to pay a little extra each month.
5. Learn From Others.
One of the principles I live by is the idea of modeling the successes – and learning from the failures- of other business leaders. Experience is a great teacher, but you can shorten the learning curve by learning from other people's failures. Reed Hastings learned from AOL, who was slow to adapt to the development of broadband – and suffered as a result. It was a mistake he was committed to not repeating with Netflix. Learning from the mistakes of others, Netflix has always carefully observed changes in its industry and adapted as needed.
Market share and Market Cap:
Netflix has a market cap of $ 61.6 Billion as in June 2017 and its market share can be depicted by the graph shown below.
Top Brands #44: Adidas

Founded: July 1924; 92 years ago
Herzogenaurach, Germany.
Introduction:
Adidas (formerly known as Dassler Schuhfabrik stylised as Adidas since 1949) is a German multinational corporation, headquartered in Herzogenaurach, Germany. Further, it designs and manufactures shoes, clothing, and accessories.
History:
The founder brothers split up in 1947, with Rudi forming a new firm that he was later rebranded Puma, and Adi forming a company formally registered as Adidas AG. Further in 1952, following the Summer Olympics, Adidas acquired its signature 3-stripes logo from the athletic footwear brand, Karhu Sports, for two bottles of whiskey and the equivalent of 1600 Euros.
Strategy:
As a Group they have taken three clear strategic choices that they want to focus on: Speed, Cities, and Open Source. People will bring them to life.
'Creating the New' is the headline for their next five-year strategic business plan. 'Creating the New' is the attitude that leads them into the future – an exciting future because their industry is growing in size and scope and will continue to do so. In fact, the sporting goods industry is growing faster than most other industries, including consumer electronics. This trend will continue. Sport is central to every culture and society and is core to an individual's health and happiness. All of this is very good news to them because their core competency is sport. Through sport, they have the power to change lives. They work every day to inspire and enable people to harness the power of sport in their lives. They also translate their competence in sports into street wear and fashion because a sport is an attitude and a lifestyle. Everything they do is rooted in sports.
Market Share and Market Cap:
Adidas has a market cap of $ 39.6 Billion as in June 2017 and the market share can be depicted by the graph as shown below.
Top Brands #45: LEGO
Founded: 1949; 68 years ago
Denmark.
Introduction:
Lego is a line of plastic construction toys that are manufactured by The Lego Group, a privately held company based in Billund, Denmark which began manufacturing the interlocking toy bricks in 1949. Also, it supports movies, games, competitions, and six Legoland amusement parks have been developed under the brand. And as of July 2015, 600 billion Lego parts had been produced.
History:
In 1947, Lego expanded to begin producing plastic toys. Further, in 1949 Lego began producing, among other new products, an early version of the now familiar interlocking bricks, calling them "Automatic Binding Bricks". However, these bricks were based in part on the Kiddicraft Self-Locking Bricks, which were patented in the United Kingdom in 1939 and released in 1947 first of all Lego modified the design of the Kiddicraft brick after examining a sample that they received from the supplier of an injection-molding machine that Lego purchased. The bricks, originally manufactured from cellulose acetate, were a development of the traditional stackable wooden blocks of the time.
Strategy to become world's largest toy company:
1. Cutting costs.
Executives were pouring money into unsuccessful ventures like a morning cartoon, "bigger, more macho Minifigures, "and Legoland theme parks. And, this was draining Lego's cash reserves and distracting from product innovations. Knudstorp began cutting costs by killing unsuccessful business ventures. He also brought in hospitality experts to drive profits at theme parks.
2. Finding out how kids play.
Lego was able to turn around the business by exhaustively researching customers in its "Future Lab" run by scientific researchers who found a big difference between American and European parents. And according to Ringen 'American parents don't like play experiences where they have to step in and help their kids a lot. However, they want their kids to be able to play by themselves,' Future Lab leader Anne Flemmert-Jensen told Fast Company. Meanwhile, European parents are more hands-on "We see among European parents, it's okay to sit on the floor and spend time with the kids," she said.
3. Playing up the educational image.
Lego changed marketing so it would be seen as both a toy and an educational tool. Also, this strategy has been effective. And, buying Lego's toys makes millennial parents feel like they're investing in their child's development, according to Goldman Sachs. "We consider Lego as an example of a company appealing to millennials' value for child development and creative play," the analysts write.
Market share and market cap:
Lego has a market cap of $ 7.9 Billion as in June 2017 and has a market share which can be depicted by the graph below.
Top Brands #46: BASF
Founded: 1865; 152 years ago
Ludwigshafen, Germany.
Introduction:
BASF SE is a German chemical company. And the largest producer in the world it comprises subsidiaries and joint ventures in more than 80 countries headquartered at Ludwigshafen, Germany. Also, it has customers in over 200 countries and supplies products to a wide variety of industries.
History:
BASF (Badische Anilin- und Soda-Fabrik) was founded on 6 April 1865 in Mannheim, in the German-speaking country of Baden by Friedrich Engelhorn was set up in 1865 to produce other chemicals necessary for dye production, notably soda and acids however, the plant was erected on the other side of the Rhine River at Ludwigshafen because the town council of Mannheim was afraid that the air pollution of the chemical plant could bother the inhabitants of the town.
Strategies:
With the "We create chemistry" strategy, BASF has set itself ambitious goals in order to strengthen its position as the world's leading chemical company. Finally, want to contribute to a sustainable future and have embedded this into our corporate purpose: "We create chemistry for a sustainable future."
Their strategic principles:
They add value as one company.


Their Verbund concept is unique in the industry. Encompassing the Production Verbund, Technology Verbund and Know-How Verbund, as well as all relevant customer industries worldwide, this sophisticated and profitable system, will continue to be expanded. This is how they combine their strengths and add value as one company.

Innovating to make their customers more successful.


They want to align their business optimally with their customers' needs and contribute to their success with innovative and sustainable solutions through close partnerships with customers and research institutes. Also, they link expertise in chemistry, biology, physics, materials science and engineering to jointly develop customized products, functional materials, and system solutions as well as processes and technologies.

Driving sustainable solutions.


In the future, sustainability will more than ever serve as a starting point for new business opportunities. Further, that is why sustainability and innovation are becoming significant drivers for their profitable growth.

They form the best team.


Committed and qualified employees around the world are the key to making their contribution to a sustainable future because they want to form the best team, they offer excellent working conditions and inclusive leadership based on mutual trust, respect and dedication to top performance.
Market share and Market cap:
BASF has a market cap of $ 91 Billion and their market share can be depicted as below.
Top Brands #47: Heineken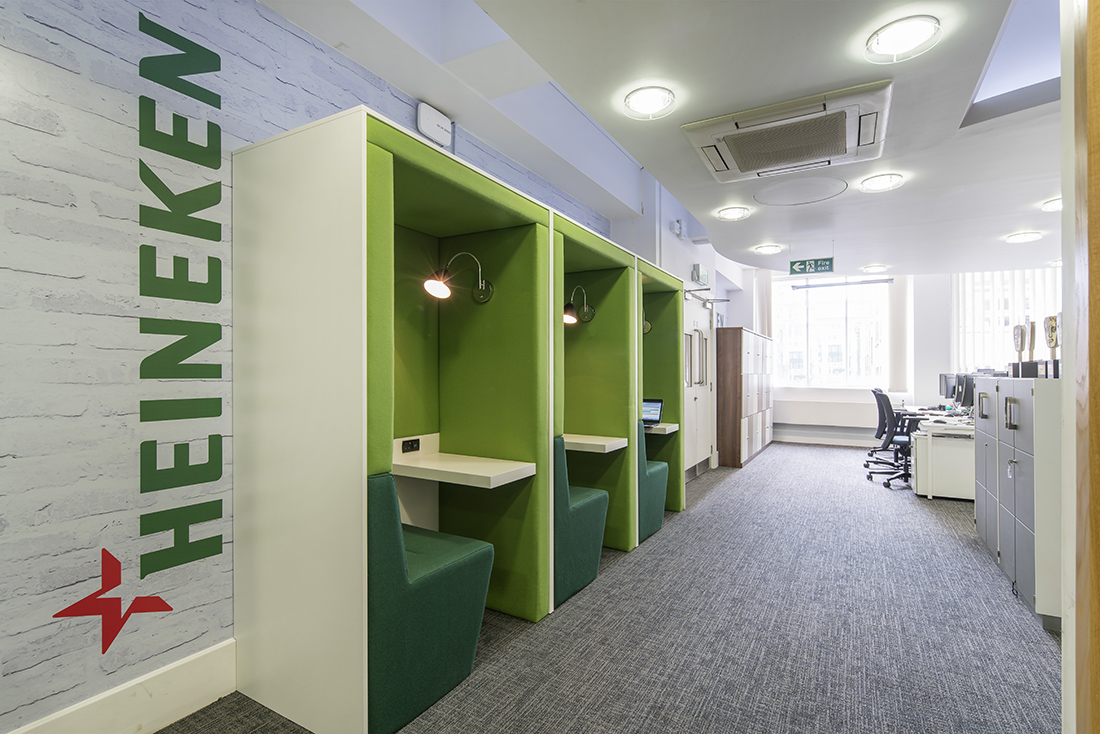 Introduced: 1863
Netherlands
Introduction:
Heineken Lager Beer, or popularly known as Heineken pale lager beer with 5% alcohol by volume produced by the Dutch brewing company Heineken International. Also, Heineken is well known for its signature green bottle and red star.
History:
In 1875 Heineken won the Medaille d'Or at the International Maritime Exposition in Paris. Then began to be shipped there regularly, after which Heineken sales topped 64,000 hectolitres (1.7 million U.S. gallons), making them the biggest beer exporter to France and since 1975 most Heineken brand beer has been brewed at their brewery in Zoeterwoude, Netherlands. They've also been incorporated with numerous beer brands in different countries all over the world including Mexico, China, and Africa.
Strategies:
Business Priorities
HEINEKEN is focused on six business priorities. They help them to achieve sustainable growth in all markets and to create value out of their heritage, global scale, people, brands and the green thread that unites us all around the world, the Heineken® brand.
Win in premium led by Heineken®

the undisputed leader in the premium segment is complemented by a portfolio of other premium brands, to ensure we win in premium.



Shape the cider category

is the global leader in cider. With our established footprint, we are focusing on growing the cider category and creating a broader global cider portfolio.



Lead by cool marketing and innovation

is committed to being part of the conversation with consumers and we continue to unleash the power of our innovation, a core part of our DNA.



Be commercially assertive

is driving excellence in outlet execution and ensuring availability, visibility, and quality of our brands to win at the point of sale.



Drive end2end productivity

is leveraging the global scale of its operations to deliver increased efficiencies across the business.



Brewing a Better World
Our approach to sustainability is embedded in the Company strategy and focuses on creating sustainable value for the business and our stakeholders.

Market share and Market cap:
Heineken has a market cap of $ 23 Billion and their Market share can be depicted as in the graph below.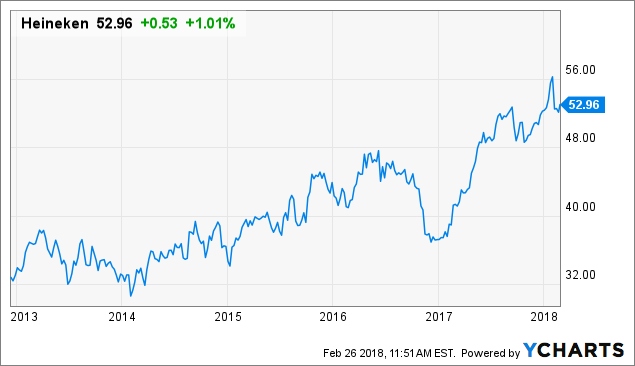 Top Brands #48: The Alibaba Group
Founded: April 1999; 18 years ago
Hangzhou, Zhejiang, China.
Introduction:
Alibaba Group Holding Limited is a Chinese e-commerce company that provides consumer-to-consumer, business-to-consumer and business-to-business sales services via web portals and also provides electronic payment services, a shopping search engine, and data-centric cloud computing services. The group began in 1999 when Jack Ma founded the website Alibaba.com.
History:
The company was founded in Malaysia, and the name came from the character Ali Baba from the Arabic literature One Thousand and One Nights because of its universal appeal. As Ma explained:
One day I was in Malaysia in a coffee shop, and I was thinking Alibaba is a good name. And then a waitress came, and I said, "Do you know about Alibaba?" And she said yes. I said, "What do you know about?", and she said, "Open Sesame". And I said, "Yes, this is the name!" Then I went on to the street and found 30 people and asked them, "Do you know Alibaba?" People from India, people from Germany, people from Tokyo and China … they all knew about Alibaba. Alibaba – open sesame. Alibaba is a kind, smart business person, and he helped the village. So … easy to spell, and globally known.
Strategy:
Apart from the recession and when Lehman Brothers and Washington Mutual were still going concerns, many business leaders and economists in Asia thought China would avoid damage from America's deepening financial mess. Ma, founder, and chairman of e-commerce power Alibaba.com, wasn't one of them and this was just because of his views like "We will make it because we are young and we never, never give up" said Jack Ma while recording a tape for his employees.
According to Jack Ma the only reason they survived the recession and various other unparalleled ruthlessness and pressure is that the company can overcome it by sticking to its original mission and culture.
We know well we haven't survived because our strategies are farsighted and brilliant, or because our execution is perfect, but because for 15 years we have persevered in our mission of 'making it easier to do business across the world,' because we have insisted on a 'customer first' value system, because we have persisted in believing in the future, and because we have insisted that normal people can do extraordinary things."
Market share and market cap :
Alibaba.com has a market cap of $ 269.4 Billion as in May 2017 and has a market share which can be depicted as below.
Top Brands #49: The Home Depot, Inc.
Founded: 1978; 39 years ago
Marietta, Georgia, U.S.
Introduction:
The Home Depot, Inc. is an American home improvement supplies retailing company that sell tools, construction products, and services which operate many big-box format stores across the United States, all 10 provinces of Canada, and the country of Mexico. Also, it owns the MRO Company Interline Brands with 70 distribution centers across the United States.
History:
The Home Depot was founded by Bernard Marcus, Arthur Blank, Ron Brill, and Pat Farrah in 1978 which began to branch out of Georgia to Florida in 1981 with stores opening in Hollywood and Fort Lauderdale. However, by 1984 it was operating 19 stores with sales of over $256 million. And due to the increased expansion of The Home Depot in the mid-1980s created financial difficulties with earnings falling at 42% and debt rising to $200 million which also caused the stock price to fall and to curb The Home Depot difficulties it opened only 10 stores in 1986 with a stock offering 2.99 million shares at $17 per share that helped The Home Depot to restructure its debts.
Strategies:
More sales per person.

With almost zero growth in the number of stores, it's more sales per location, and per customer, that are fueling the revenue rise and pumping up profits. As a result of which the average tab for a Home Depot customer has climbed 16.6 percent since the depths of the recession to $60.35. Also, sales per square foot of store have jumped 40.1 percent and some of that boost may come from more effective sales tactics. The company doesn't release specifics on how many employees it has in each store, but the total workforce has grown about 26 percent since 2008, to just over 400,000. Whereas, Executives say the chain has tried hard to free store staffers from tasks that keep them from wandering aisles and offering to help customers.

Right business, right time.

Another ingredient is simply being in the right business at the right time while new home construction was savaged by the bust and has not fully recovered, Americans are fixing, remodeling and tinkering with their properties more than ever. Also, the recovery of home values, which are up sharply in many metro areas including Atlanta, makes such projects more worthwhile while all of which plays into a home improvement chain's hands."In retail, timing is everything and if you catch a wave, that is great," said Marshal Cohen, chief industry analyst at the New York-based NPD Group. "The cycle of housing is critical to them. And they are in the right place at the right time. They are somewhat insulated."Even imbalances in the market have worked to Home Depot's advantage.

Pick up, buy more.
But just as crucially, 45 percent of the items purchased online are picked up in a store and 25 percent of the time a customer buys something else while they are there, noted Tome, the chief financial officer.Also, Home Depot encourages the trend by giving stores credit for online orders that come from nearby and figuring them into bonuses. And for a large – if not dominant – chunk of the home improvement business, the Net is really not a rival. Customers often are not shopping for a specific item they can get anywhere — say, a hammer — but rather buying tools to do a particular job. They may not even know for sure what they need. "We are a project-driven business," Decker said. "We are not an item-driven business."
Market Share and Market Cap:
The Home Depot has a market cap of $ 176.7 Billion and their market share can be depicted as below.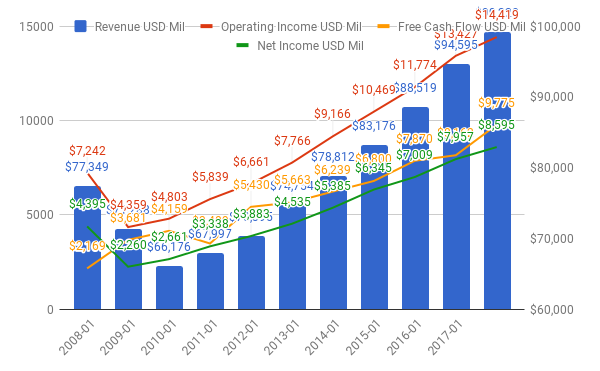 Top Brands #50: Sinopec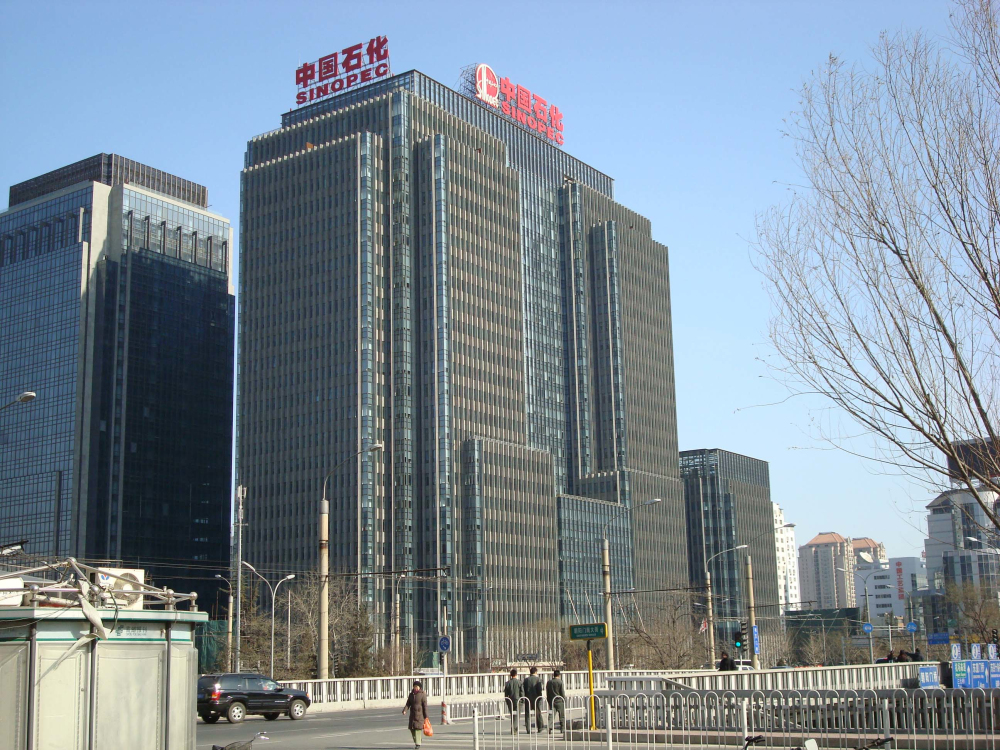 Founded: 2000, 17 years ago
Beijing, China.
Introduction:
China Petroleum & Chemical Corporation is a Chinese oil and gas company based in Beijing, China. This business includes oil and gas exploration, refining, and marketing.Also, production and sales of petrochemicals, chemical fibers, chemical fertilizers, and other chemical products, storage and pipeline transportation of crude oil and natural gas. Furthermore, import, export and import/export agency business of crude oil, natural gas, refined oil products, petrochemicals, and other chemicals.
History:
Sinopec is the largest oil refiner in Asia by annual volume processed which produces around 1/4 as much raw crude oil as PetroChina but produces 60% more refined products per annum. While in December 2006, it acquired the assets of Shengli Petroleum, whose main asset was a maturing domestic oil field, in order to stabilize its crude inputs and raise the utilization rate of its existing refineries. Further, in December 2013, MCC Holding Hong Kong Corp.Ltd. and MCC Oil & Gas Hong Kong Corp. Ltd. acquired an 18% stake of Sinopec in oil and gas business for $9.3 billion.
Strategies:
(1) Culture: strengthen the integration of diverse cultures, define the core values of the company, and build a unique corporate culture.
(2)Management: implement a flat and efficient management structure, improve the operating mechanism to match the international standard, and reinforce management support system.
(3)Technology: intensify technological innovation, enhance technology development and application cooperation, and promote the integration of operation technology management.
(4)Talent: Source talents globally, develop a leading international talent team, standardize staff training, and incentivize and retain staff with comprehensive policies.
Market Share and Market Cap:
Sinopec has a market cap of $105.1 billion as of May 2017.
You might also like the following posts:
How Innovative Ideas Arise: Dream, Create, Inspire And Innovate
10 Hidden Meanings In Popular Logos